Location
Terapia Centre
17A East End Road
Finchley
London
N3 3QE
United Kingdom
Description
Soul Retrieval - Training Course for Therapeutic Professionals
This three-day non-residential experiential training course, designed for therapeutic professionals, will teach you the ancient tool of soul retrieval, adjusted to contemporary practice, and will link the shamanic concepts with Psychosynthesis that places soul and integration at the heart of its techniques and practice.
Course content:
The shamanic concept of Soul Loss
The contemporary concept of dissociation
Shamanic Worlds: lower- upper and middle worlds
Shamanic helpers for Soul Retrieval: power animals & spirit guides
Shamanic journeying as a therapeutic tool
Shamanic journeying for Soul Retrieval
Grounding and Integrating of the retrieved soul parts: shamanic and psychosynthesis concepts
The ancient shamanic concept of 'Soul Loss', like the contemporary psychological concept of dissociation, recognises the human ability to split off parts of the psyche, mainly in response to adverse circumstances and/or trauma.
Soul Loss is a common experience that fragments us and diminishes our physical, mental, emotional and spiritual potential, severing the connection to our deepest and authentic self in the process.
Although everyone experiences Soul Loss, it can manifest in different ways, but it always results in split-off parts of the psyche, unavailable to the individual, and therefore in a curtailment of vital energetic life powers.
In the psychotherapeutic field we aim to help the individual retrieve and integrate those parts so that the individual can heal and lead a more creative authentic life, which is both meaningful and purposeful.
In traditional cultures, it is also believed that the retrieval and integration of lost soul parts is essential. Unlike contemporary approaches, shamans have always assumed that certain parts are difficult to access by the individual. They have therefore 'journeyed' into the unconscious and parallel realms, using deep trance states, to retrieve lost soul parts, acquiring a vast knowledge about those realms and the teachers and helpers available.
Facilitators / Trainers:
Christa Mackinnon is a psychologist, therapist, trainer, group facilitator, shamanic teacher and author. She combines the ancient shamanic with the contemporary therapeutic. Christa is the author of: 'Shamanism and Spirituality in Therapeutic Pracitice' (Jessica Kingsley 2012) & Shamanism: Awaken and Develop the Shamanic Force Within (Hay House 2016). http://www.christamackinnon.com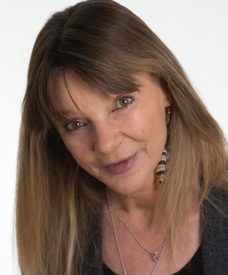 Sue Fox is a supervisor, group facilitator, Psychosynthesis psychotherapist and training therapist with over 25 years experience. She was also a Senior Faculty staff member at the Institute of Psychosynthesis for 20 years where she was a supervisor and trainer. http://www.sue-fox.com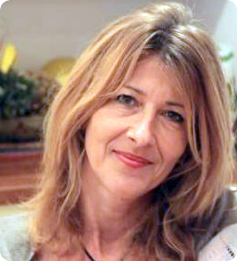 ----------------------------------------------------------------------------------

Early bird tickets £ 295.00 (untill 15th October 2018)
Regular tickets £ 335.00
Tickets are non-refundable, but we will try to accommodate you by finding somebody to take your place, charging an administration fee.

---------------------------------------------------------------------------------