SOULand & eARTh - An Open Day of exhibition and eARTh workshop
Description
PLEASE NOTE THE CHANGE OF DATE: NOW ONLY SUNDAY 16th OCTOBER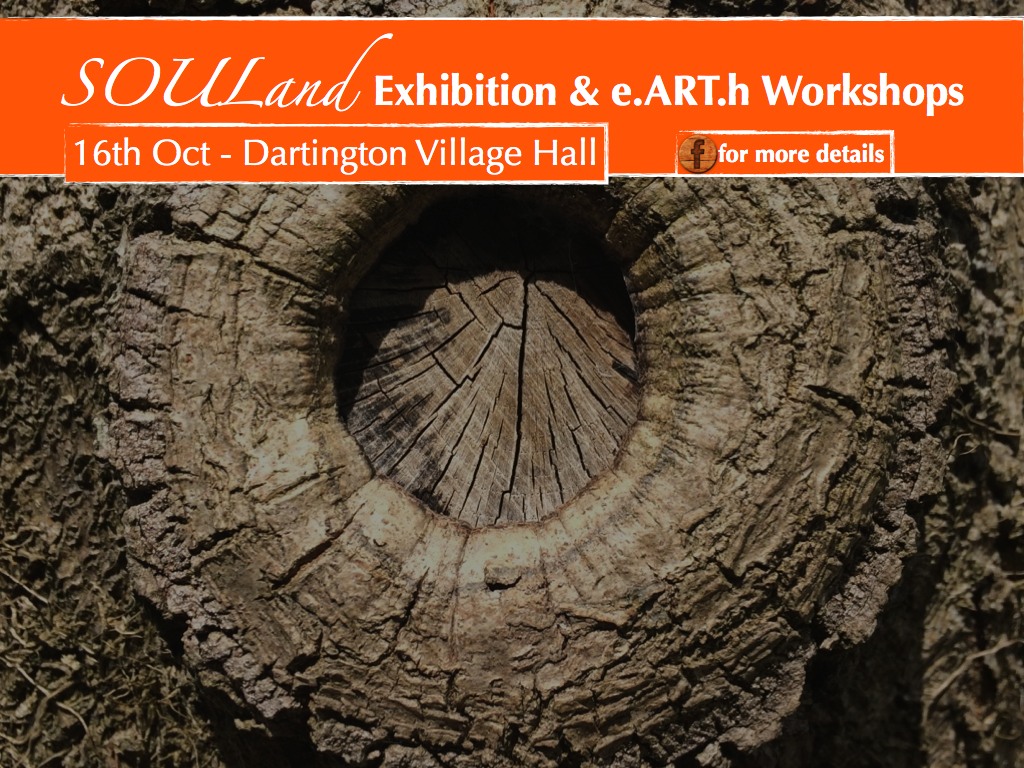 "On a quiet day, I can hear her breathing." ― Arundhati Roy.

The Vision of SOULand is: to create a Community Hospital and School for the SOUL as well as a Preventative Programme.
SOULand is a
place to be and retrieve what has been sent into exile through unreleased traumas, inherited grief and the impact of our planetary crisis on all living beings... A place to create an alternative response to personal and collective apathy, suicide and depression.
A place that witnesses the homecoming of Soul through Sacred Rituals, Life stages Initiations, Rites of Passage, eARTh; Making the world of our Longing through Sacred Arts, Ceremonies and other Soul Food.
The very first presentation of this vision will be held on Sunday 16th of October in Dartington, Devon.
All welcome
Detailed programme

~~~ SUNDAY 16th OCTOBER 2016 ~~~

10am to 12:30 - MORNINGS: You are invited to enter the SOULand Vision/Open Space & to my first eARTh EXHIBITION, coming from my latest travelling: 'SOUL Songlines'
On both mornings, please book your FREE ticket so I can update you on what is emerging. It is Free in the mornings, it is just that I might need to ask you to bring a little mystery with you...
12:30 to 13:30 CLOSED to SETUP WORKSHOPS
13:30 to 16:30 - AFTERNOONS: INVITATIONs to MAKE eARTh with me for a small introductory cost of £29 for a 3 hours workshop. BOOK. We will create and explore...Sacred Art, Art as Prayer and eARTh... through the making of an Altar or a Talking Piece or a Prayer Bag - for the Making of the World of your Longing...(Limited to 12 people) You are welcome to book both workshops if you want to deepen with your eARTh piece.
This experimental Event will be woven in the Masters in Ecological Desi I am presently completing at Schumacher College. Azul
---
---
---
---
---
---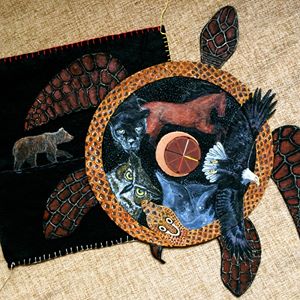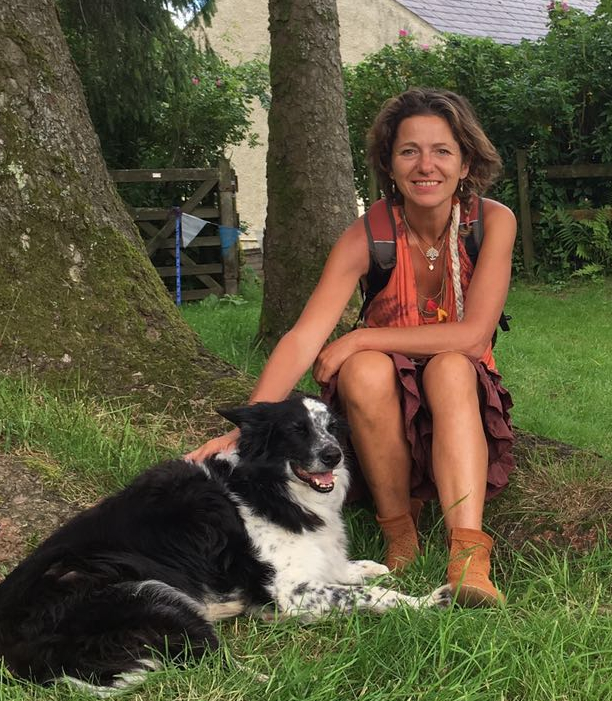 ---