About this Event

I'm super excited to be hosting a Soulful Sunday filled with sensory exploration to uplift, relax and rejuvenate your body and mind. We'll be working through the senses over the course of the afternoon. Starting with mindfulness exercises, pranayama breathing, we will ease into an open level yoga flow focusing on counterbalancing the week of sitting or more sedentary lifestyle that we all tend to lead. A special focus on opening the heart, hips and releasing the back. We will end the day with Yoga Nidra to set you up for a wonderful end of the weekend with new energy for the week ahead. All of the elements that we will explore together can be integrated into your own practice.
What to expect:
Welcome
Mindfulness exercise
80min Vinyasa Yoga Flow
30min Yoga Nidra
The vinyasa flow will be open level so all levels are welcome. It will build some heat in the body and involve creating new dynamic movements to awaken the body and fully engage the mind. There will be modifications suggested throughout and you can work with how you feel on the day. The focus is anti desk movements to open the body and release the build-up of tensions.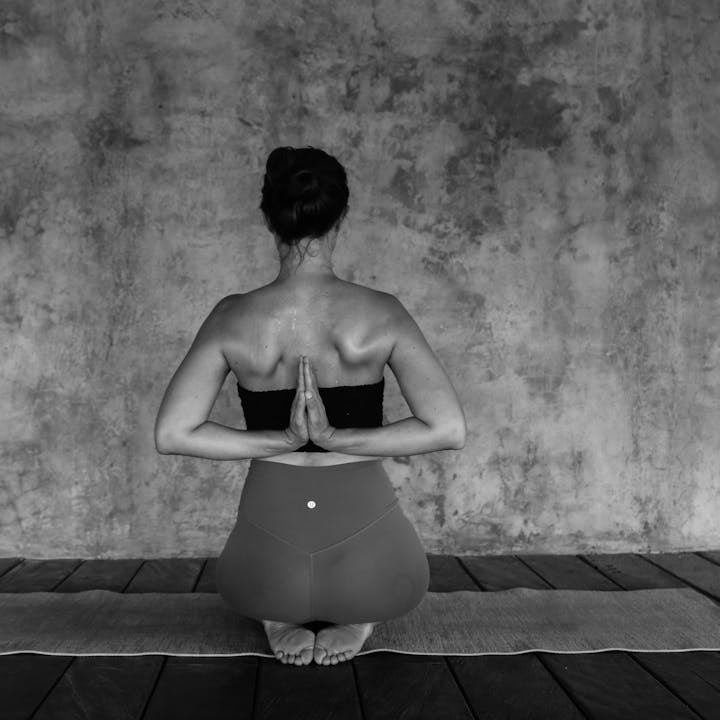 What is Yoga Nidra?
It's basically a yogic sleep. It is a state of consciousness between waking and sleeping. I will be guiding you in a meditation. It's ok if you do inadvertently fall asleep. It will all still be entering your subconscious anyway. Yoga Nidra is a positive way to relieve stress.
All you need to do is get comfy, laying down. I'd suggest bringing a wrap or big jumper to put over you as your body temperature will drop.
What you need to bring with you:
Clothes you feel comfortable moving around in
Extra layers for when we are still or doing the Yoga Nidra
Water bottle – there is a point that you can fill your bottle with water. There are no glasses available
You can bring your own yoga mat if you wish to use it for practice. There are mats provided so it is up to your own preference.
Notebook and pen in case you want to make notes
You can bring your phone into the studio if you wish to make notes on here instead!
There are changing facilities available and a safe space to leave belongings.
Location
Benk & Bo, at 4-6 Gravel Ln, London E1 7AW
Nearest tubes: Liverpool Street, Aldgate, Aldgate East (all under 10mins walk)