a space to slow-down, reconnect to yourself or simply be nourished by some beautiful music, harmonic vibrations or healing medicine songs
About this event
Monday 26th July 
Time : 18:30 - 20:30 
@ the Salisbury Centre Studio
Are you feeling stressed, tense or restless?  
Are you in need for a space to slow-down, reconnect to yourself or simply be nourished by some beautiful music, harmonic vibrations or healing medicine songs?
Is so, come and join this wonderful Sound healing journey, a restfull live sounds bath of Tibetan Singing Bowls, Harmonium, Guitar,African Kora, Tibetan singing bowls, Siberian mouth harps, Tibetan bell, Overtone singing, Hokema thumb pianos, Shruti box, Koshi Chimes, South American flutes, Aboriginal rainsticks, rattles and much more
This evening will be  facilitated by Francesco Benvenuti (www.resonancetherapies.life) as part of the Salisbury Centre Community events programme, and will include some gentle breathing pranayama exercises, intention setting, visualization and, may you wish to join in, possibly also some gentle chanting of simple mantras toward the end.
What to expect:
We will enter together a deep meditative state whereby ourbody and nervous system can de-stress, relax, unwind & reset, ultimately leading to a sense of reconnection to inner joy, calm and peace!
Nothing to do, simply lay down and let the music lead your  body and mind to switch off and bring wonderful healing benefits.. Many people report feelings of relaxation, deep peace and a sense of connection with themselves and beyond.
"Francesco's sound bath sessions are an incredible experience. A deeply healing and magical journey filled with harmonic notes and soothing vibrations, immersive and emotive; Lying back and getting lost in it, and your mind tends to relax deeply. I came out feeling renewed and thoroughly enjoyed myself like in a night out , yet more blissed out "
-----------------------------
There is a maximum space for 12 participants - book early to avoid disappointment.
Francesco Benvenuti: With a background training in Traditional Chinese Medicine bodywork, Shamanic energy healing and the 5-Rhythms dance-movement practice, Francesco is a multi-instrumentalist with an evergrowing passion in sound healing and vibrational sharing. Using powerful vocal techniques such as Overtone Singing and Siberian Mouth Harps, Francesco has been developing a unique way of working with voice, harmonic vibrations, body and subtle energies.
For Booking
For more info or if the suggested donation is not affordable and you need a concession or free place contact Francesco at FrancescoBenvenuti.ed@gmail.com or  text. 07900117836
Suggested donation £15/ concession £12
-- from arrival to the end, this event will last approximately 2 hrs —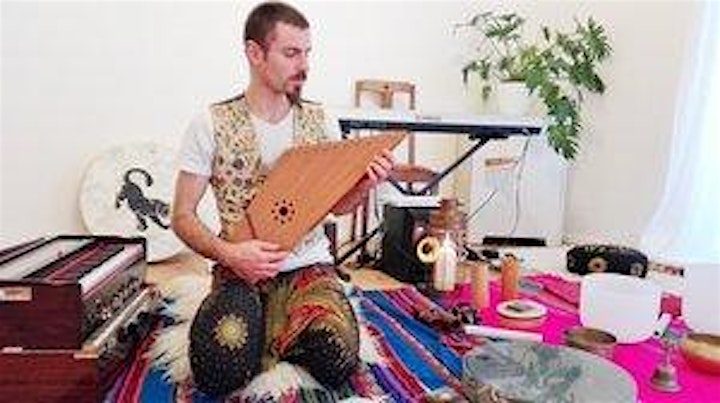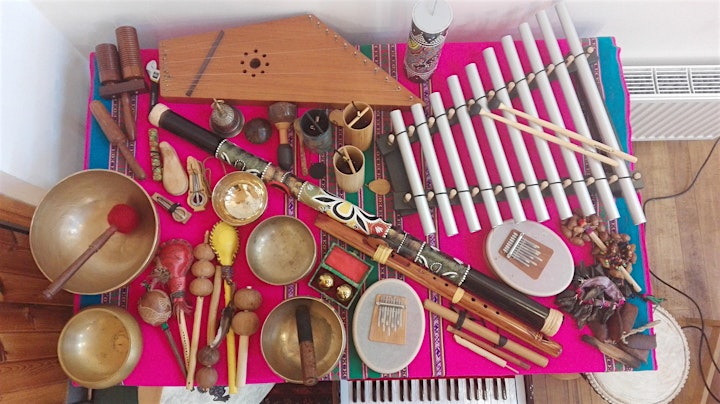 Organiser of Sound Healing Bath - A meditation journey (Full Moon in Aquarius)