About this Event
Stroud Sacred Music Festival is proud to present Susie Ro and Ravi Ji for an evening of uplifting and deeply nourishing original heart songs, improvised creations, prayer and celebration!
Tea and treats before and after | No Interval
Doors: 7.00pm | Music 7.30pm
£12 advance (£10 concessions) | £15 on the door
Any questions, please contact Alistair - alisdair.shepherd@gmail.com
Susie Ro
'Susie Ro's debut album is like medicine for the soul. These beautifully crafted songs are like inspiration that hits the deepest parts of you and the messages the lyrics carry are peaceful and uplifting and sure to bring calm and gratitude to your day' - The Music Below
Susie is a dynamic workshop leader as well as a talented singer-songwriter, voice coach, composer for choirs, ceremonial singer and Yoga Nidra teacher. She tours internationally with her popular harmony singing workshops, soulful concerts, retreats, improvisation weekends, DreamSong evenings and teacher training courses, sharing her heart-felt music and joy of singing together wherever she goes.
Her uplifting heart songs and soulful, original medicine music bring deep feelings of connection and her debut album 'Song of a Thousand Leaves' is an all natural boost to your senses.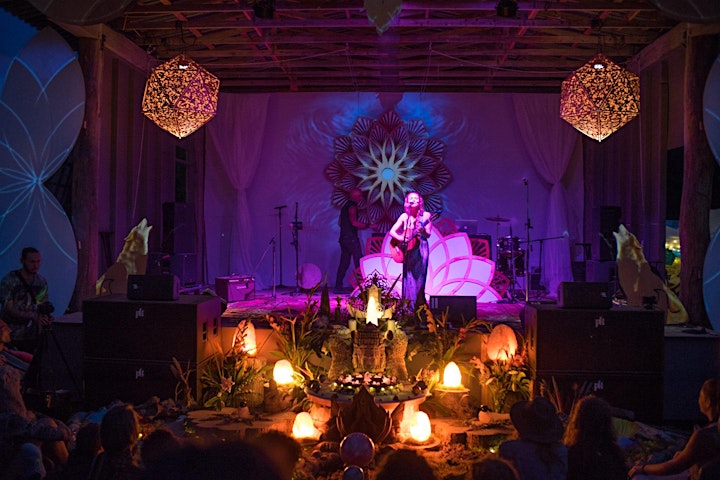 Ravi Ji
"Ravi is a rare talent - a musical shaman who knows no fear.
He has been an inspiration to us over the years as he continues to cross borders and boundaries in his quest for musical expression and freedom" - DEVA PREMAL & MITEN
Ravi is a multi-instrumentalist, songwriter and one of the longest established Western players of the kora (West African harp). His music is the result of a lifetime exploring the edge, through world music, tribal cultures, throat singing and a journey that has taken him from India to the Amazon.
As well as over 20 CDs, international performances and workshops and the invention of the electric/stereo kora, Ravi has also worked with artists such as Nigel Kennedy, Jon Lord, Phil Manzanera, Baaba Maal, Dr John, Ronu Majumdar and Marlui Miranda.
The most recent albums are "Songs for the Golden Age" and "Two Rivers" with master flautist Adrian Freedman
As well as devotional singing events, Ravi also offers Overtone Singing and Voice Workshops which take participants on a transformational journey of discovery into the voice .