Description
The morning will focus on Sound Therapy with Elizabeth Huxtable. She has extensive experience and is researching the impact of sound on children with special needs.
Elizabeth is currently researching how sound can benefit children with special needs. She has observed remarkable improvement in several children in Malaysia, Indonesia and Singapore. Elizabeth believes there is a strong link between emotions, mind and body and integrates all three aspects into her sessions. Children with special needs are often highly sensitive and are affected by the emotional states of those around them. Therefore, when working with the children, she also focuses attention on the parents.
This workshop will cover:
A holistic approach to autism

What can sound therapy do for children on the spectrum

How to implement sound therapy techniqes with children on the spectrum
Specific sound therapy tools for working with children on the spectrum

The afternoon is facilitated by Kelly Hunter (author of Shakespeare's Heartbeat, published by Routledge in 2015) and will develop rhythmic play and drama games through applying Shakespeare's stories. She has a systematic formula for planning sessions both in small groups and one-to-one.
The afternoon includes:
encouraging eye-to-eye contact
improving spatial awareness
developing comunication
stimulating imaginative play
There will be time for questions and discussion and the integration of sound and rhythm into the concepts of Neuro-Dramatic-Play.
Fee
Fee includes all tuition, materials and substantial lunch, morning and afternoon refreshments.
Bursaries
A small number of bursaries are available, please contact Dr Sue Jennings directly at drsue@ndpltd.org
Who should attend?
Play Therapists, Creative Arts Therapists, Teachers, Psychotherapists and all those in the clinical and educational fields.
This course can be credited towards an NDP diploma.
Please email Dr Sue at drsue@ndlpltd.org and creativecare.office@gmail.com
for details of the diploma package.
Elizabeth Huxtable
Originally a research scientist and educator in Australia, Elizabeth began her journey into complementary therapies 30 years ago. She is a qualified masseuse and Reiki practitioner, with many years of experience using a variety of modalities including energy psychology techniques such as EFT (Emotional Freedom Technique) and Emotion Code.
As a musician and singer, Elizabeth developed an interest in how music and sound can be used for healing and energy balancing. This led her to study harmonic overtone singing in Australia. Later, while studying Sound Therapy at the Globe Sound and Consciousness Institute in San Francisco, she tapped into the healing power of her voice and began toning sounds with healing frequencies. She brings these frequencies through her voice during group sound meditation sessions and in private sessions.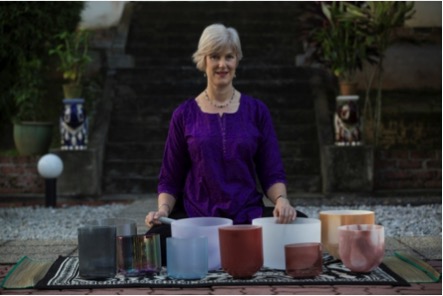 Kelly Hunter is an award winning actor, director and educator who has worked with the Royal Shakespeare Theatre and the highly-acclaimed Vesturport. She has worked for over 10 years with children on all points of the autistic spectrum and is engaged in longitudinal research at Ohio State University. In particular she has developed her work through Shakespeare's A Midsummer Night's Dream and The Tempest.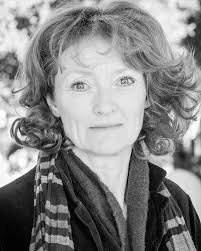 The day is chaired by Dr Sue Jennings, Play and Dramatherapist, Actor and Anthropologist who has pioneered Neuro-Dramatic-Play with children with learning needs, including autism.