Singing for Health / Breathing for Singers - Gong and Drum Soundbath A powerful and calming experience to revive your spirit.
About this event
(LAST FEW TICKETS REMAINING FOR THIS WORKSHOP ONLY ) 11 - 1pm Singing For Health / Breathing for Singers - Led by professional singer, voice coach and teacher Paula Evans. Working on deep reflexive breathing helping mind and body to feel restored. Helping to relieve anxiety, promote confidence, relaxation and feelings of joy. This session will be of benefit to singers and non-singers alike - no previous experience necessary.
1 - 2pm Lunch.- Feel free to join in with a 'bring and share' lunch - no obligation!
(THIS WORKSHOP IS SOLD OUT) 2 - 3.30pm Sound for Wellbeing - led by renowned sound healer, percussionist and teacher Sarah Westwood. A beautiful experience of sound healing with stunning planetary gongs and the magical new Rav Vast drums. Sarah's skilled, rhythmic playing takes you gently on waves of sound into a deep relaxation, where the body and mind are in the optimal state for healing.
3.30 - 4pm - Homemade Cakes and refreshments to ease you gently back into the outside world!
For the Singing workshop
No special requirements, just wear comfortable clothes and bring a bottle of water.
"Paula is a highly motivating, passionate and enthusiastic singing teacher who cares genuinely about the pupils she teaches - working in a supportive, encouraging and focused way to bring the best out in each individual"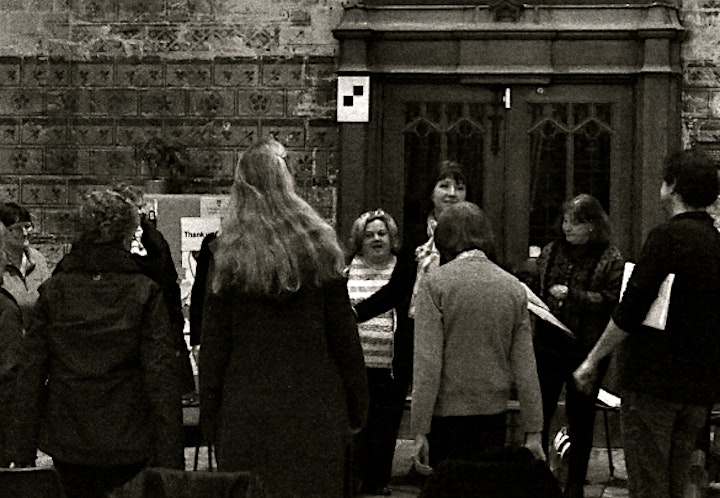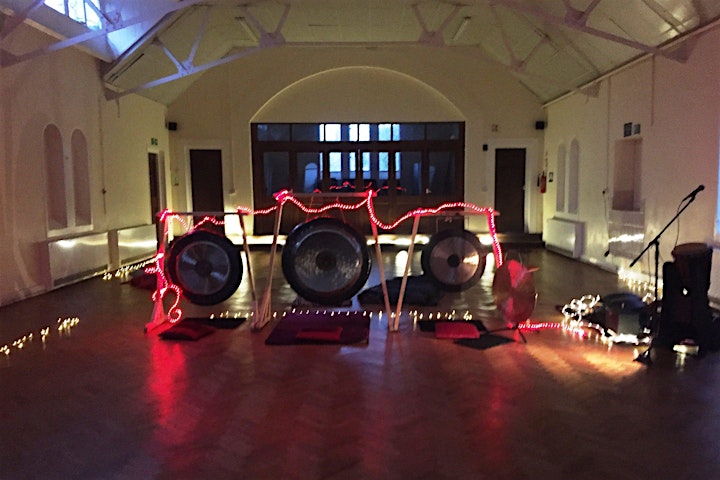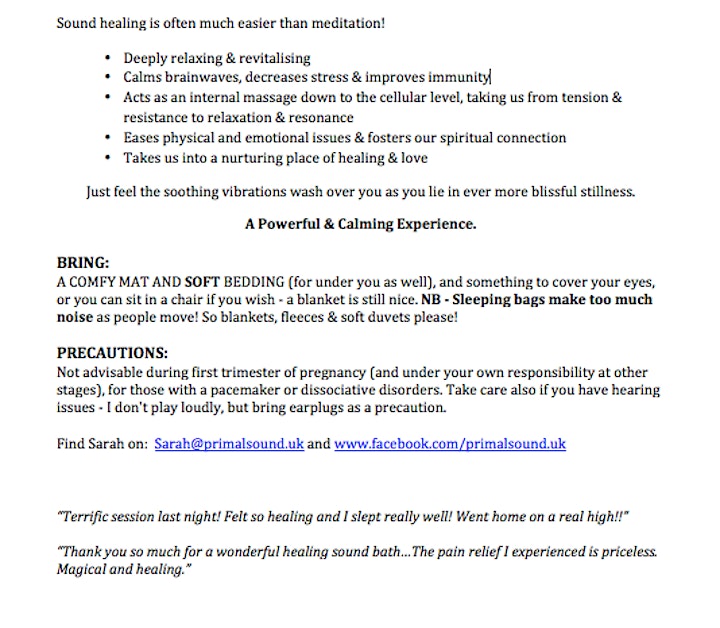 IMPORTANT INFORMATION
Advance booking essential - these sessions sell out and have a maximum number of participants that can attend.
Please arrive 30 - 15 mins before your session starts - we cannot guarantee access for latecomers.