Exhibition and Performances
About this event
An exhibition and accompanying series of events showcasing the Sound/Image research group.
Exhibiting Group Members: Dushume (Amit Dinesh Patel); Jim Hobbs; Andrew Knight-Hill; Emma Margetson; Angela McArthur; Ian Thompson; Jonathan Weinel; Richard Whitby.
Using practice as a tool of critical enquiry, the SOUND/IMAGE Research Group investigates the possibilities available to create new aesthetic experiences through a range of sonic and audio-visual media technologies. Based in the Faculty of Liberal Arts and Sciences at the University of Greenwich, the group has built an international reputation for hosting public events and conferences. These events seek to bring together creative practitioners and leading academics to share insights and reflect upon the latest audio-visual practices.
We hope to stimulate discussion with colleagues and seek out new avenues of collaboration with colleagues across the faculty and wider university and external partners.
Curated by Catherine Maffioletti and David Waterworth; Design: Kornelija Bruzaite.
Exhibition Launch, Tues 30 November, 6-8pm, Stephen Lawrence Gallery, Stockwell Street
Navigating the immersive possibilities of sound in space, the Sound/Image '21 exhibition includes durational installations, It's all right. I came back (2021) by Jim Hobbs, and Semhat Yawdem 2 (2021) by Ian Thompson, plus recent sound-works Boo Su 5'10", Cultaural Fetish 1′ (2021) and PhliKr 9'43 (2020) by Dushume.
New and recent works composed for the IKO speaker feature as part of the exhibition installation; these by Emma Margetson, composer-in-residence during the exhibition, Angela McArthur, and other members of the group. Also presented, is video documentation of the virtual reality work for Oculus Quest, Cyberdream (2020) by Jonathan Weinel and Void (2019) by Andrew Knight-Hill.
Instrumentalising Spaces: The IKO Immersive Loudspeaker, Wed 8 December, 6-8 pm, Stephen Lawrence Gallery, Stockwell Street
Emma Margetson and Angela McArthur introduce the IKO speaker, initially with a talk at 6pm; followed at 7pm by a demonstration of the immersive qualities of the loudspeaker through a programme of sound-works composed specifically for it.
More information about the IKO speaker here: www.iko-sound.co.uk.
ROT, Greenwich, Wed 15 December, 7-8pm, TV Studio 2 , Stockwell Street
A new performance by Siôn Parkinson and Richard Whitby, with Amit Dinesh Patel aka Dushume.
COVID:
We kindly request you wear a face covering and also provide evidence of a negative lateral flow test at entry to the event.
Extra safety measures are in place for your visit to the gallery and events.
You are requested to wear a mask (unless you have a waiver), make use of the hand sanitiser provided, and to observe social distancing measures. Numbers at the events are limited and booking is advised.
Some works in the exhibition require headphones. Sanitised headphones will be provided at the gallery desk for this; you are also welcome to bring your own.
The gallery is fully wheelchair accessible. Public toilet facilities are available, including RADAR key operated disabled toilet facilities, on application to the gallery assistant. For any additional access requirements or enquiries, please contact the gallery at ugg@gre.ac.uk.
Subscribe to the Sound/Image Newsletter here: https://greenwich.onlinesurveys.ac.uk/sound_image
Further information: https://www.gre.ac.uk/research/groups/sound-image and http://www.greenwichunigalleries.co.uk/events/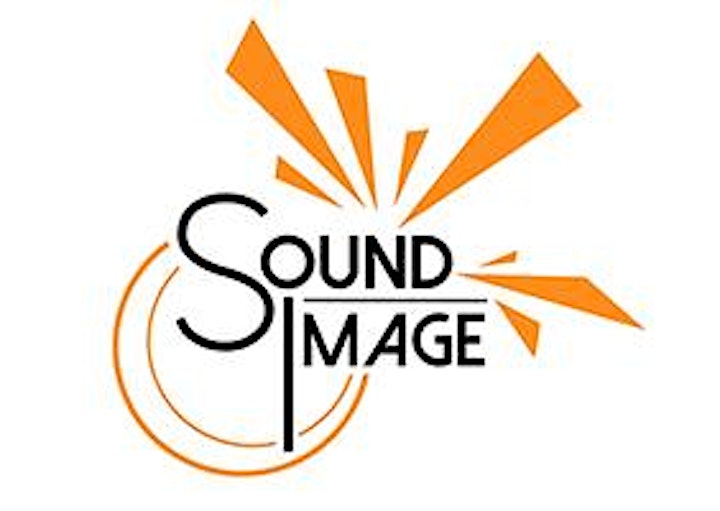 Organiser of SOUND/IMAGE Exhibition '21