Description
Back at Ealing Town Hall for the fourth year, SoundPro'18 is the MUST-ATTEND event for all sound professionals: freelance, staff and contractors. Location recordists, production sound technicians, sound mixers & supervisors, designers, assistants, recording engineers, maintenance, installers, and anyone with an interest in broadcast, online, film, live events, post and games sound.
It's an informal exhibition with manufacturers, distributors, dealers and service providers.
Come and meet representatives of leading sound technology companies!
Presentations confirmed so far:
>> 11.45 am Supervising Sound – the former head of post at Pinewood, Dennis Weinreich, talks roles and workflow
>> 1pm Can We Fix It? Yes We Can! – tips and tricks for location recording from industry guru Rodney Wilkins
>> 2.30pm Jez Riley French – the acclaimed recordist and composer talks about his work and methods
>> 3.45pm Twit/Tweet of the Day – unwind at the end of the afternoon with an unusual audio quiz... AND YOU MIGHT WALK AWAY WITH A BABYFACE PRO from RME/Synthax Audio UK!

FREE to registered visitors! Audio technology students encouraged (give your career a leg-up!)
And -–back again this year – the tremendously popular FISHER BOOM and operator: try your skills as a professional boom operator!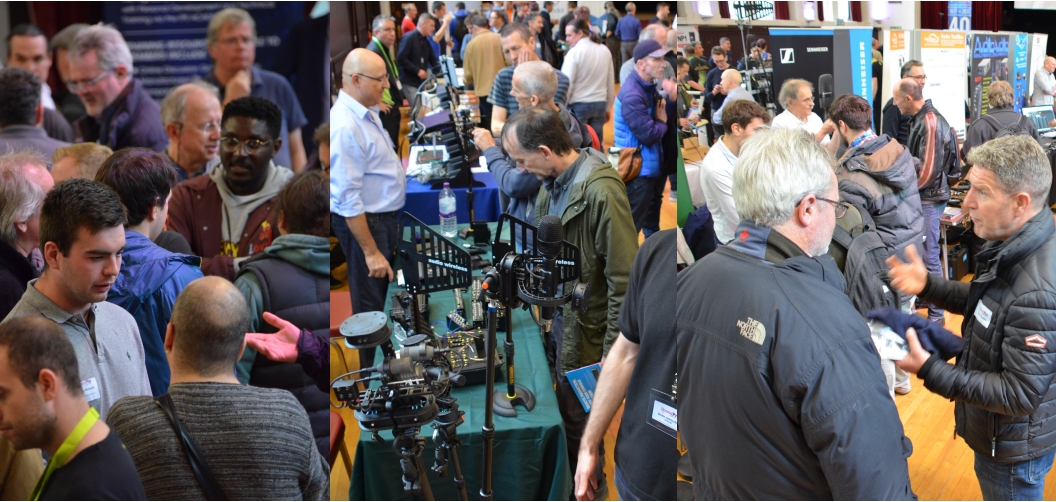 Confirmed exhibitors: Audio Developments, Audio Ltd, Audio Wireless, Aspen Media, BECTU, CEDAR Audio, Everything Audio, ioCo, Institute of Professional Sound, PMC (Professional Monitor Company), Pure-White (Giantsound), Raycom, Rycote, Sennheiser UK, Soundkit, Reinhardt, Sound Network (DPA/Sony/Bubblebee/Quested), Synthax (RME), Ursa Straps... with more to come
Thanks to Terry Tew Audio & Visual Hire for agreeing to be the headline sponsor!