Sounds Perfect. The Symphonic Vibrational Movement
Description
Sounds Perfect brings to you..
SOUND FOR HEALTH With Jonathan Cope
AND
A SOUNDS PERFECT, EXQUISITLY WOVEN SOUND JOURNEY From Mel, Tracey, Sam and Gail.
Sound For Health
How can we use sound for healing and balancing the body?
An inter-active session led by Jonathan Cope.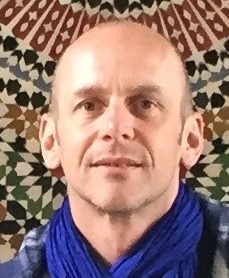 Offering a learning experience which looks into the healing uses of sound, and particularly the voice.
This will be followed by an interactive session were we can discover these sounds for ourselves.
We will try vocal toning, overtoning and simple chants to access a relaxed and balanced state of mind.
The session will conclude with a short demonstration concert using many of the techniques discussed.
Jonathan discovered the personal uses of sound therapy twenty years ago as part of his desire to gain better health and balance.
Trained with a recognised school of sound therapy (BAST), he has continued to delve into the healing uses of sound ever since.
Jonathan regularly gives concerts and has written several tuition books linked to this field.
A SOUNDS PERFECT, EXQUISITLY WOVEN SOUND JOURNEY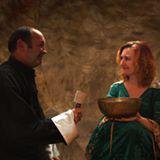 I have been practicing Meditation for six years at the
Buddhist Monastery and at home.
I have a calling to help others finding some
relaxation stillness from the diversion in this modern life.
For you to observe this, I looked at sound.
With my wife Tracy, by natural progression it found us.
We knew what to do with this, to share our heart felt
compassion with the vibrational elements that
guide us to share the sound journey with you...
to let go your mind for you to feel the connection
of stillness that is within you, feeling the sound in you,
we provide the vibrational transportation for you to
observe your inner place of your being.
Metta
By the end of this session, we hope that you will leave with some self help tools and a positively good vibrational experience from the inside out!
SOUNDS PERFECT
BRINGING UNDERSTANDING, AWARENESS AND EXPERIENCES
TO PHYSICAL AND SPIRITUAL CHANGE, THROUGH FREQUENCY & VIBRATION