Description
"Remember Remember the fifth of November..."
To mark Bonfire Night and the close of the Folkestone Triennial 2017, The Gastro Hub will be hosting a sustainable food community gathering, in conjunction with Folkestone Fringe at 'Artwork No. 17: Casa Anacaona' - Soup Supper at Sunset on the beach!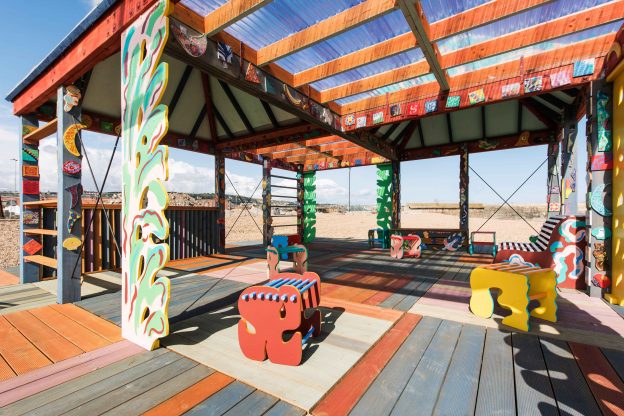 About Casa Anacaona:
Artist Sol Calero created the Casa Anacaona social space as a gathering place or hangout and for informal activities by the sea. The artwork contributes to the sense of a 'place' within which visitors may feel able to interact with strangers and have a cross-cultural experience. Casa Anacaona is a co-production with Womad World of Art: http://www.folkestonetriennial.org.uk/artist/sol-calero
We will be serving warming soups made with surplus vegetables received from suppliers at the Folkestone Food Assembly. In keeping with our 'sustainable food' message, we will buy fresh bread to accompany our soups from Docker Brewery and Bakehouse. Dockers artisan bread is locally baked within a shipping container in the East Yard of the Folkestone Harbour Arm. Our soup supper will be charged using the community based concept of "Pay as You Feel". *Please bring your own drinks with you.
We will have firepits burning on the beach, chilled ambient music and fun after supper activities, that encourage interaction with both each other and the stunning surroundings of Casa Anacaona. Please wrap up warm and bring blankets with you to sit on. This is a family friendly event.
Access to the location is via The Harbour Arm. Please enter through the Harbour Arm gates and then turn right after the "Just Ribz" Food Shack. Follow the path through the old railway station and onto the boardwark leading to the beach.
Come and interact with this beautiful Folkestone Triennial Artwork and join us for an experiential communal dining experience by the sea!