Description
We're heading out West this September for the first in a chain of candle-lit, folklore-filled, meze spreads at Devotion, a chic little coffee stop tucked under the Clapham Junction railway arches. Bring a bottle, kick back and rub shoulders with people you've never met, then half recognise, and will be slapping backs with by the end of the night. Each dish is served thick with stories of how its best made, the tweaks and contradictions in the development of the recipe and rural and urban tales surrounding it.
Menu below, to get your appetite going: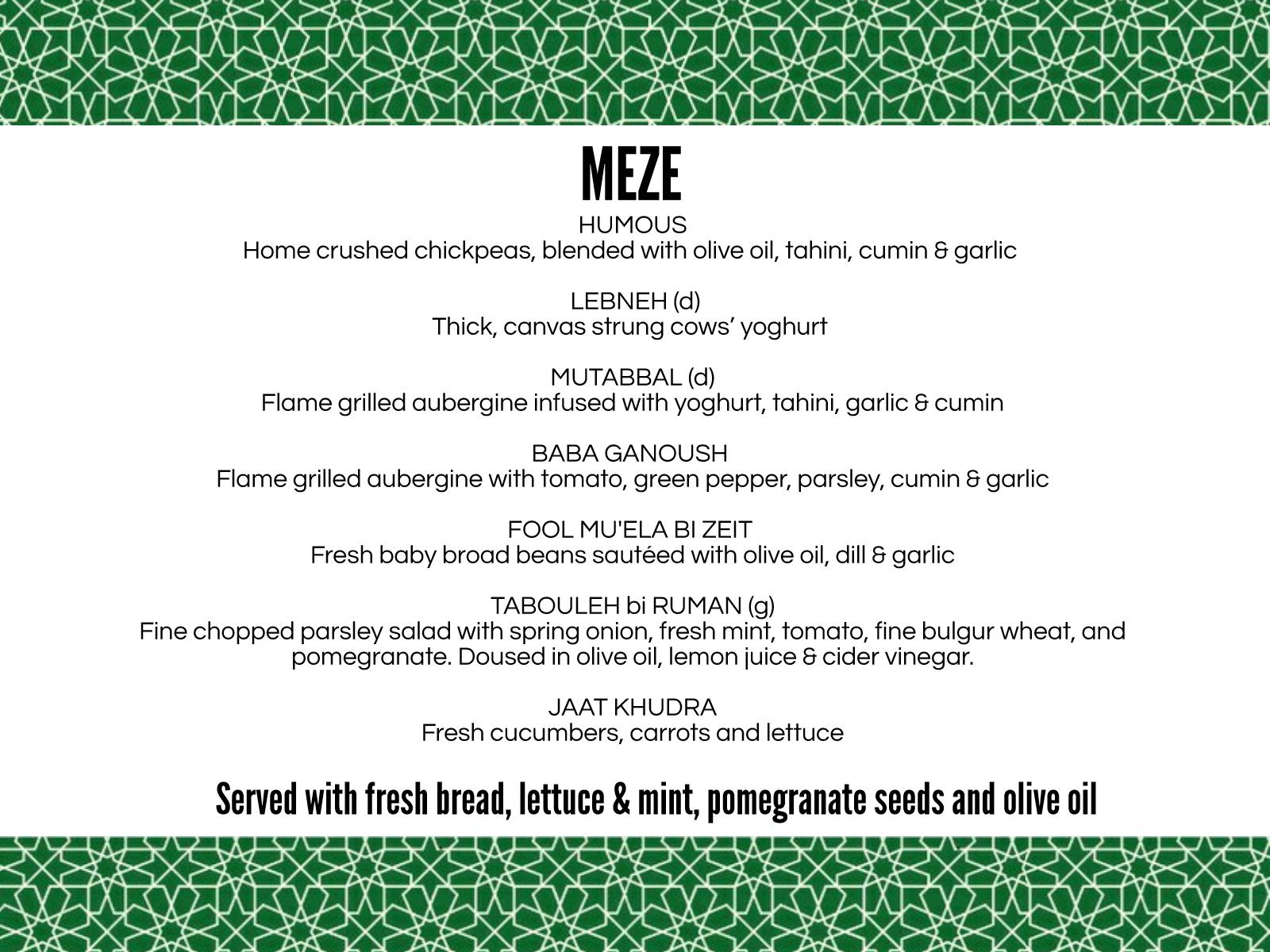 FAQs
What do we get?
All seven hand-crafted meze dishes to share and muse over, refilled according to the size of your party. There's no leaving hungry or uncheered. As meze is all about sharing with your friends, we'll refill your bowls according to how big your party is - so if your party has bought two tickets, you get a serving with one refill, if you've bought three, you get two refills.
Drinks?
Bring a bottle of what you like best to accompany your spread, and don't worry about corkage charges, we won't be charging anything extra on top of your ticket price. We'd recommend rich reds and light beers. Devotion isn't licensed, so we won't be selling any alcohol on the night, but you can always pick up a masterful espresso, house brewed tea or a craft juice on the night.
When shall we turn up?
Come by within half an hour of your booking time - if you reckon you'll be any later, just shoot us an email on chef@damascuschef.com.
Will you be doing takeaway?
We'll have our cooled, packaged and labelled Humous, Lebneh, Baba Ganoush, Mutabbal & Fool Mudamas to hand on the day, for you to buy and stock up your fridge with.

What about allergies?
We prepare all our meze dishes separately, but please let us know about any severe allergies in advance, so we can ensure we're extra careful. Lebneh and Mutabbal are dairy-based, Humous and Mutabbal contain sesame and Tabouleh contains gluten. There aren't any of the 14 major allergens in our other dishes, and needless to say, they're all vegetarian! Let us know if you'd like gluten free bread to eat alongside your meze, and we can arrange that too.
Can we come with friends who won't be eating?
As Devotion's an intimate and vibrant place, and this one's long-awaited, we're only selling tickets for people who'll be eating.

Ophs, I can't make it after all
Let us know at least a day in advance and we'll refund you or take the money off a booking for our regular Friday evening popup at the Good Hope, Hither Green Lane, se13 6rt. You can also request a refund directly from Eventbrite up to 24 hours before the event.