Description
We're back in LA for another exclusive and exciting Source evening showcasing the very best directing talent from around the world. What's more, we've teamed up with the wonderful Margarita Mix to again host an exciting after-party at their awesome Santa Monica studio!
After last year's jam-packed show, 'Presents' is yet again bringing the City Of Angels a selection of real short-form treats, curated and presented on the big-screen for your entertainment and talent-spotting needs. This ISN'T ads. This ISN'T the same old faces. This IS the best work you've never heard of.
For our LA screening we're scouring the short films and pop promos discovered for our unsigned directors repository The Scout to put together 45 minutes worth of content from the very best in emerging auteurs. The films come from all corners of the globe – so expect to find some undiscovered gems. Hosted by Source Creative's Worldwide Editor Jamie Madge, the show aims to be a rollercoaster ride through moving-image delights designed to inspire your creativity and entertain your socks off.
We're hosting the screening in a BRAND NEW VENUE, the hyper-exciting ArcLight Santa Monica, found in Santa Monica Place. As usual, there will be all of the snack and beverages to which you've grown accustomed, but now with extra parking (ooooo) and opulent seating (ahhhhh).

DETAILS:
DATE – Thursday 1st March
TIME – Doors at 7pm / films start at 7:30pm SHARP
LOCATION – ArcLight Santa Monica, 395 3rd Street Promenade #330, Santa Monica, CA 90401, USA

PRICE – FREE

BUT THAT'S NOT ALL!

Like last year, we've teamed up with the ever-wonderful team of Margarita Mix, who have kindly offered up their terrific Santa Monica studios to host our screening after-party. As soon as the films finish (we're thinking around 8:30pm) we'll be heading over to MM to chat some more about the screening, take in a few drinks and snack on the tastiest finger-food LA has to offer. It's a mere 10minute walk from the theatre, so no excuses ;-)
PLUS the excellent Yessian Music posse will be DJing, meaning the dancefloor will be EPIC!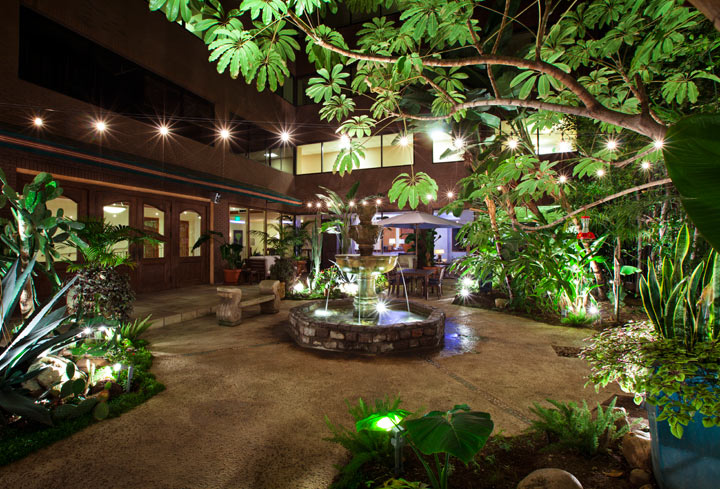 Margarita Mix - 1661 Lincoln Blvd. Suite 101, Santa Monica, CA 90404
As we've had an overwhelming interest in the event, parking will be tight - so we suggest walking from the theatre. The good news is, after 8pm we will have the whole building available to us to park - 1661 Lincoln Blvd.

PLEASE NOTE - you will only gain access to the after party with the wristband you'll be given at the screening. No exceptions… with the exception of late-working agency producers and creatives ;-)
We can't wait to see you there!
FAQ
What the heck am I going to be watching?
The evening contains a mixture of short films and music videos from directors already working in the advertising scene or trying to break into it. We can't guarantee you'll love every film (where's the fun in that!), but we bet you anything you'll have something cool to share on Facebook the day after!
Will there be drinks/food?
We'll be providing a few drinks and snacks before the films, and our after-party at Margarita Mix will be well-stocked in both!
Do I have to bring my printed ticket to the event?
You don't, but it can help speed up entry and we'll like you 10% more if you do. You don't even have to print the ticket, just display the PDF on your smartphone or download the Eventbrite app and load it through that. You'll be presented with a wristband which you will NEED to get into the after-party at Margarita Mix.
The name on the registration/ticket doesn't match the attendee. Is that okay?
Nope, we won't ID you... though it would help if they knew!
Can I hire you for weddings/funerals/bar mitzvahs?
Speak to Jamie's agent.