About this Event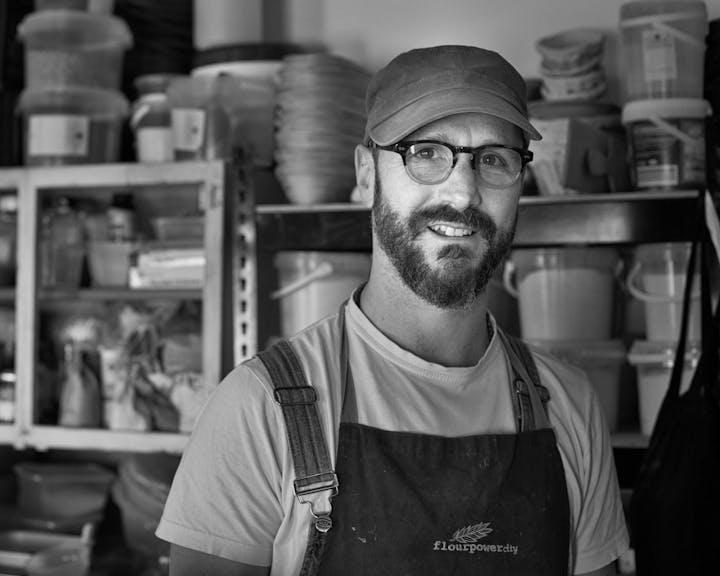 We are delighted to be able to offer our series of 2 day sourdough classes taught by renowned artisan baker Emmanuel Hadjiandreou.
The classes run for 2 full days and lunch is included on both days. For those who'd like to experience more of what Tillingham has to offer over the weekend we can offer a special Dinner, Bed and Breakfast rate - please contact us at stay@tillingham.com once you've made your course booking for more information.
Emmanuel Hadjiandreou has been baking for over 30 years. He started his career doing a 3-year apprenticeship in a German style bakery in Cape Town, South Africa then qualified as a Confectioner-Baker in Namibia.
On leaving South Africa he travelled; working in Greece in numerous 5 Star Hotels in the Summer, and in Germany at an exclusive Confectionary, Café Kleiman in Munster.
He then moved to London, working at the Savoy, Gordon Ramsay, Flour Power Bakery and later as part of the opening team at Daylesford.
He later escaped the city life and, with my wife, moved to Hastings where they ran Judges Bakery, initially a conventional bakery which they converted to an Organic Artisan Bakery.
Emmanuel has written 3 books; How to Make Bread, which won a Guild of Food writers award and is translated into 17 languages, Making Bread Together - translated into 4 languages and his last book How to Make Sourdough, again translated into 2 languages.
In his "spare" time Emmanuel teaches at The School of Artisan food, The Artisan Bakehouse, Source Bakery, Community Kitchen and privately.
"Through my years of baking and running bakeries, I have had enormous pleasure in introducing enthusiastic and passionate people to my world of bread and inspiring and teaching them to enjoy the rewards of making loaves to be proud of."