Description
South Africa has been renowned as the gateway to Africa. Despite recent political uncertainty – South Africa remains the continent's leading FDI destination.
The Department for International Trade (DIT) and IA-BCA are delighted to be hosting this special event at the House of Commons which will focus on the UK-SA relationship, the role of UK investment in South Africa and the recent political changes. The event will provide critical assessment of the market environment, incentives and case studies of investor experiences in South Africa. We will be joined by Graham Stuart, Minister for Investment at the Department for International Trade and a range of panellists for an informal and interactive discussion. Full speaker details will be announced over the coming weeks.
Meet our speaker:
Graham Stuart, Minister for Investment at the Department for International Trade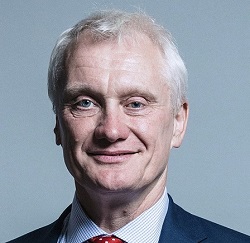 Graham Stuart was elected Conservative MP for Beverley and Holderness in 2005 and more recently, appointed Minister for Investment at the Department for International Trade.
Whilst reading Philosophy and Law at Cambridge University, Graham founded 'What's On in Cambridge' and soon developed a successful career in publishing. Following his time as Chair of the Cambridge University Conservative Association, he was elected as a member of the Cambridge City Council in 1998, where he served until 2004. Graham's Parliamentary career has seen him serve as Chair of the Education Select Committee (2010-15) and as Assistant Government Whip with responsibility for the Department of Health, and later for HM Treasury and the Ministry of Defence.
In his role as Minister for Investment at the Department for International Trade, Graham focuses on encouraging foreign investment into the UK economy and promoting overseas investment opportunities to British companies.
Barnaby Fletcher, Senior Analyst, Southern Africa, Control Risks
Barnaby Fletcher provides political, operational and security risk analysis on southern Africa. He is a regular contributor to Control Risks' subscription service CORE, and also works on bespoke consulting projects for clients. Prior to joining Control Risks, Barnaby has worked for the Economist Intelligence Unit, AKE Group, Africa Confidential and Global Business Reports, and has contributed articles to publications including Engineering & Mining Journal, Hart's E&P, and Oil & Gas Investor.
Nic Smalle, Director, Apis
Nic is currently at Apis Partners, a private equity firm focused on investments in the Financial Services (FS) sector across Africa, South Asia and South East Asia. Apis invest growth equity (i.e. minority investments) in FS companies looking to expand into new geographies, complementary product verticals or across their value chain.
Prior to joining Apis, Nic was at Old Mutual (LON:OML) were he was responsible for OM's Strategic Investment Fund, an on-balance sheet investment mandate that focused on the expansion of Old Mutual's operations into key African markets via controlling and minority investments in the Financial Services sector. Preceding OML I was an Associate Director at Standard Chartered and part of the Wholesale Banking Strategy team based in Singapore.

Zahed Sibda, Managing Director, Fieldstone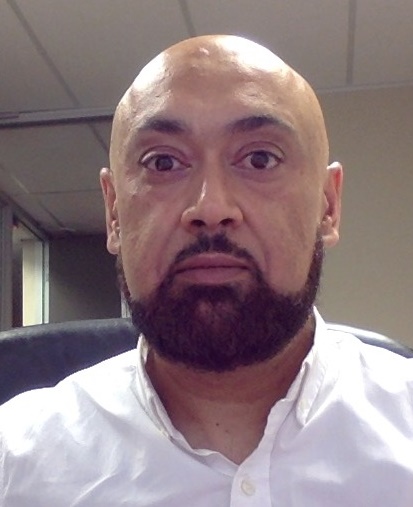 Zahed Sibda is a Managing Director and Member of the Steering Committee of Fieldstone. He joined Fieldstone in 2012 and has worked as an investment banker for over 16 years after his initial career as a senior engineer in the water and oil and gas industries. Sibda splits his time between the Johannesburg and London offices of Fieldstone. Sibda has been the single most active banker of renewables in Africa advising on transactions in excess of 2000 MW in the South African renewable program, REIPPP. He and his team have won a number of awards for transactions in the sector including the "African Solar Deal of the Year (2015)" for the Ilanga 1 CSP project awarded by Project Finance International. He has current mandates in renewables in several African countries. His practice also extends to thermal plants where he is advising large institutional clients on the largest IPP in Africa (circa $2 billion US) and a large thermal plant in Latin America (over 600 MW). This latter engagement is part of his responsibility as the Head of Fieldstone's Latin American team, an area where there has been great demand for both renewable and thermal advisory.
Prior to coming to Fieldstone, Sibda's experience included banking in the infrastructure, telecommunications, mining and oil and gas sectors, with a specific focus on cross border project finance transactions. Transactions he concluded were awarded International Project Finance Deal of the Year (2006), African Infrastructure Deal of the Year (2007) and EMEA Telecommunications Deal of the Year (2008). He previously served as the Lead Principal of New Business for Nedbank Capital's Infrastructure, Energy and Telecommunications and was responsible for project finance in the oil & gas, agribusiness, industrial and African property sectors, Head of Turnkey Systems for Biwater and Acting Head of Credit Risk and Underwriting at the Export Credit Insurance Corporation of South Africa.
Please note: Attendees should please contact Susan Jones on susanjones@ia-bca.com for the code to register. Thanks to the support of the Department for Internation Trade (DIT), this event is free to attend for both members and non-members.