South Asian Multilingual Kabir by Vipul Rikhi; Bengal Qawwal by Arman Fakir
South Asian Multilingual: Kabir & Ishq Fakiri by Vipul Rikhi; Bengal Qawwal by Arman Fakir, M H Hosainy and Abu H Talukder.
About this event
South Asian Multilingual Performance
This multilingual session in two parts brings into focus the value of oral tradition, folk tunes and mystic poetry in the subcontinent contributing to the broad canvas of World music. Sufism originating in Baghdad, Iraq has produced a large body of multilingual poetry in Arabic, Turkish, Kurdish, Persian, Bengali, Hindi, Urdu, Sindhi, Punjabi and has been the esoteric philosophical base for engaging with Islam in the world. Integrated with local culture, Sufi poetry has been the source for the genre of Sufi music, lyrics in folk and qawwali as cultural products of the philosophic verses. Vernacular language and anti-communal lineages of folk music showcase a pre-Partition composite music culture, and a post-Partition memory of the homeland. Folk songs of Kabir (circa 1440-1518) and other Bhakti and Sufi poets from India, sharpen the definition of the self through both experience and imagination, teach peace, equality and diversity as opposed to constructed identities based on gender, religion and nation.
Program Convenor: Dr Sanjukta Ghosh (SOAS South Asia Institute)
Kabir and Ishq Fakiri (1 to 2 pm) by VIPUL RIKHI
Vipul Rikhi is a singer, poet, storyteller and translator, immersed in the oral traditions of Kabir and other Bhakti and Sufi poets for over a decade, who brings equal emphasis to the insightful poetry and folk tunes revered by Hindus and Muslims. His work with Kabir Project involves writing, translations, research, curation, and the creation of a vast digital archive called 'Ajab Shahar'. He is the author of a novel, "2012 Nights", a collection of poems, "Bleed", a book of translations from the oral traditions, "One Palace, A Thousand Doorways", and co-author of "I Saw Myself: Journeys with Shah Abdul Latif Bhitai".
Decolonising Bengal Qawwal (2 to 3 pm) by ARMAN FAKIR, M H HOSAINI and ABU H TALUKDER
By delineating the relatively lesser-known Bengal Qawwal, artists from Bangladesh and West Bengal in India showcase cross-border music performance as a distinct genre of regional Sufi influence, whose anti-communal lineage bear significance to the region's harmony in the post-colonial and post-Partition politics.
Drawing from the Maijbhandari music as a segment of Marfati Gan, a distinct genre of Bengali Sufi folk music centred on Maijbhandari saints decolonises the perception of qawwali practice, in the main, as a derivative of North Indian and Pakistani Urdu-based performance. Maijbhandhari represents songs that are socially conscious, as deciphered in the writings of the legendary poet Ramesh Shil. The songs also have proximity to the Arabic and Persian languages and words, presentation styles evident in qawwals by mixing multi-lingual words that are in line with the evolution of the Bengali language in undivided pre-colonial and colonial Bengal. The songs also have regional profiles and are known to exist in the hilly tracts of Chittagong, where the local language (distinct from the national Bangla language) constitute many lesser-known other folk genres. The regional vernacular songs of Maijbhandari are rich in humanist content; singing in local assemblies/dargahs have a huge following among Hindus, Christians, Buddhists, and the hilly population -- a veritable source of anti-communalism in social memory. Artists construct the lyrical and presentation style of the Bengal Qawwal as one of the distinctive evolving genres influenced by other long-surviving traditions in community devotional performances in the ashrams (places of devotion). The decolonised identity of the Bengal Qawwal has been the point of much speculation in recent research, contextualised within syncretic Islam in regional Eastern states of India, and its adaptation through practitioners of folk music such as Fakirs and Pirs.
Panel discussion and performance by Dr Sanjukta Ghosh (SOAS), Dr Imtiaz Ahmed (Director of Anandadhara Arts UK), AY MD Jafar, Arman Fakir (West Bengal), M H Hosainy and Abu H Talukder (Bangladesh).
This event is part of the Virtual SOAS Festival of Ideas, a week-long series of virtual events. The festival includes panel discussions, student-led installations, masterclasses, keynote lectures, a public debate for/against on Decolonising Knowledge and a Verbatim performance by Bhuchar Boulevard on 'Decolonising Not Just a Buzzword' capturing SOAS conversations about the need to decolonise its imperial mission.
Keep updated on the upcoming Virtual Festival of Ideas events and watch recordings of previous events on the SOAS website. Please contact foi@Soas.ac.uk with any questions regarding this event and/or the Virtual SOAS Festival of Ideas.
Please support the SOAS Festival of Ideas by donating to our crowdfunding campaign at https://soas.hubbub.net/p/SOASFestivalofIdeas/. All proceeds go to supporting the speakers, performers, and artists involved.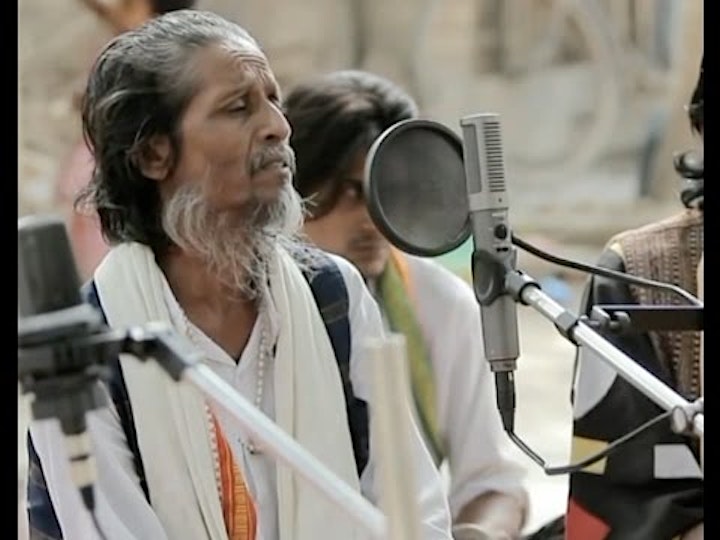 Organiser of South Asian Multilingual Kabir by Vipul Rikhi; Bengal Qawwal by Arman Fakir
SOAS University of London is the leading Higher Education institution in Europe specialising in the study of Asia, Africa and the Near and Middle East. 

SOAS is a remarkable institution. With our vast repository of knowledge and expertise on our specialist regions, we are uniquely placed to inform and shape current thinking about the economic, political, cultural, security and religious challenges of our world. Our programmes are taught by respected academics engaged in fieldwork and research which influences government policy and the lives of individuals across the globe. SOAS scholars grapple with the pressing issues confronting two-thirds of humankind today: democracy, development, economy, finance, public and corporate policy, human rights, migration, identity, legal systems, poverty, religion, and social change.