About this Event
Are you a creative based in Kent?
Join Violet Pictures for a LIVE online Industry Session on Screenwriting and Directing with Prano Baily-Bond
This event is free and open to all in Kent's Creative Sector
This event is in partnership with Screen South's Re-Focus which includes follow up opportunities after attending the session
About Violet Pictures
As a documentary distributor Violet Pictures represent a library of diverse films, including acclaimed titles such as Oscar-nominee Hoop Dreams, Emmy-winner After Tiller, SXSW-winner The Punk Syndrome. They help filmmakers devise impact campaigns and enjoy supporting new and established directors. Their next release is the fascinating Recorder: The Marion Stokes Project which is released on demand from the 24 July with their partners Cargo Film & Releasing, Curzon Home Cinema and Mubi.
With their educational partner the Kent Film Foundation they have had the pleasure of training and developing the next generation of Kent-based filmmakers over the last three years running a series of workshops and screenings. Since 2018 they have developed ad run the Folkestone Harbour Screen's Young Film Programmers group with support from Film Hub South East and they also host and programme the popular monthly documentary club at the Folkestone Quarterhouse.
About Prano Baily-Bond
Prano is an award-winning director who grew up on a diet of Twin Peaks in the depths of a strange Welsh community. Her work invokes imaginative worlds, fusing a dark vocabulary with eerie allure, revealing how beauty resides in strange places. Named a Screen International Star of Tomorrow 2018, Prano's work has screened at events and festivals including BFI LONDON FILM FESTIVAL, TAMPERE FILM FESTIVAL, SLAMDANCE, UKMVA'S, SITGES FILM FESTIVAL and MELBOURNE INT'L FILM FESTIVAL. She was one of the 17 filmmakers selected for BFI NETWORK@LFF 2017, which sought to identify original new voices, iconoclasts and risk-takers. She is also an alumna of Berlinale Talent Campus. Prano is currently in post production with her debut feature, CENSOR, a psychological horror backed by the BFI, Film4, Ffilm Cymru Wales and Creative England. The project was chosen for the BFI NETWORK WEEKENDER 2017, and shortlisted for the Sundance Writers Lab. Executive producers include Andy Starke (Rook Films), Ant Timpson (Timpson Films) and Kim Newman. It is produced by Silver Salt Films
About Screen South
Screen South is not for profit Creative Development Agency delivering digital production projects and wider cultural programmes. We have a successful track record for nurturing emerging talent, promoting new voices and delivering innovative projects.
We lead many national and International groundbreaking initiatives including Creative, Cultural, Production, Development and Training projects. Our recent work includes: New Creatives – 100 new digital voices with BBC & ACE; our European partnership Create Converge; First Acts Random Acts, a 3 year project with 72 young artist led films in partnership with ACE and Channel 4; Accentuate - leading Curate for Change in partnership with 18 heritage sites across England; Romney on Film and the BFI Kent Film Academy;
Our film commissions have secured over 250 awards and laid the groundwork for our production and development approach. We have an excellent network of high level freelance creative industry professionals, trainers and partners as well as skilled staff team who are adept at delivering high end project facilitation and training.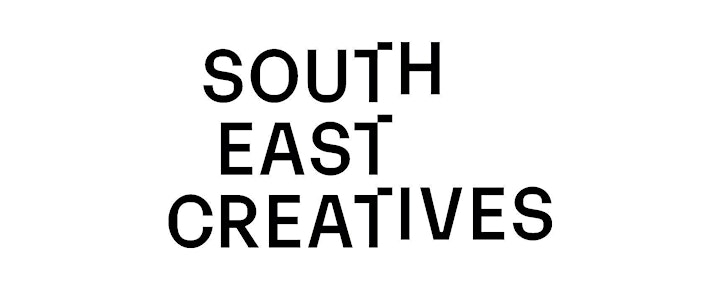 About South East Creatives
Part-funded by the European Regional Development Fund, South East Creatives is a business development programme supporting growing creative practices working in Kent, Essex and East Sussex. The programme is for creative, cultural or digital businesses looking to cultivate their skills and broaden their professional network.
Other Support
Find out more about Kent based support from South East Creatives by visiting our hubs: