Description
South East London Digital Marketing Network invites entrepreneurs, business owners and start-ups to network, talk and share digital marketing knowledge and business ideas with other like-minded people to learn from and support each other.
This is an inspiring and interactive event for anyone wants to improve their digital marketing knowledge and interested in modern digital marketing channels like web development, SEO, PPC, Social media and Content Marketing.
It's your opportunity to join and network with fellow entrepreneurs, technologists, business owners and start-ups.

Come along to this networking event to make good business connections and find new business opportunities.

WE ARE LOOKING FOR SPEAKERS AND SPONSORS FOR OUR FUTURE EVENTS! FEEL FREE TO DROP US AN EMAIL IF YOU ARE INTERESTED TO KNOW MORE.

Location:
Matthews Yard, 1 Matthews Yard, Off Surrey Street, Croydon, CR0 1FF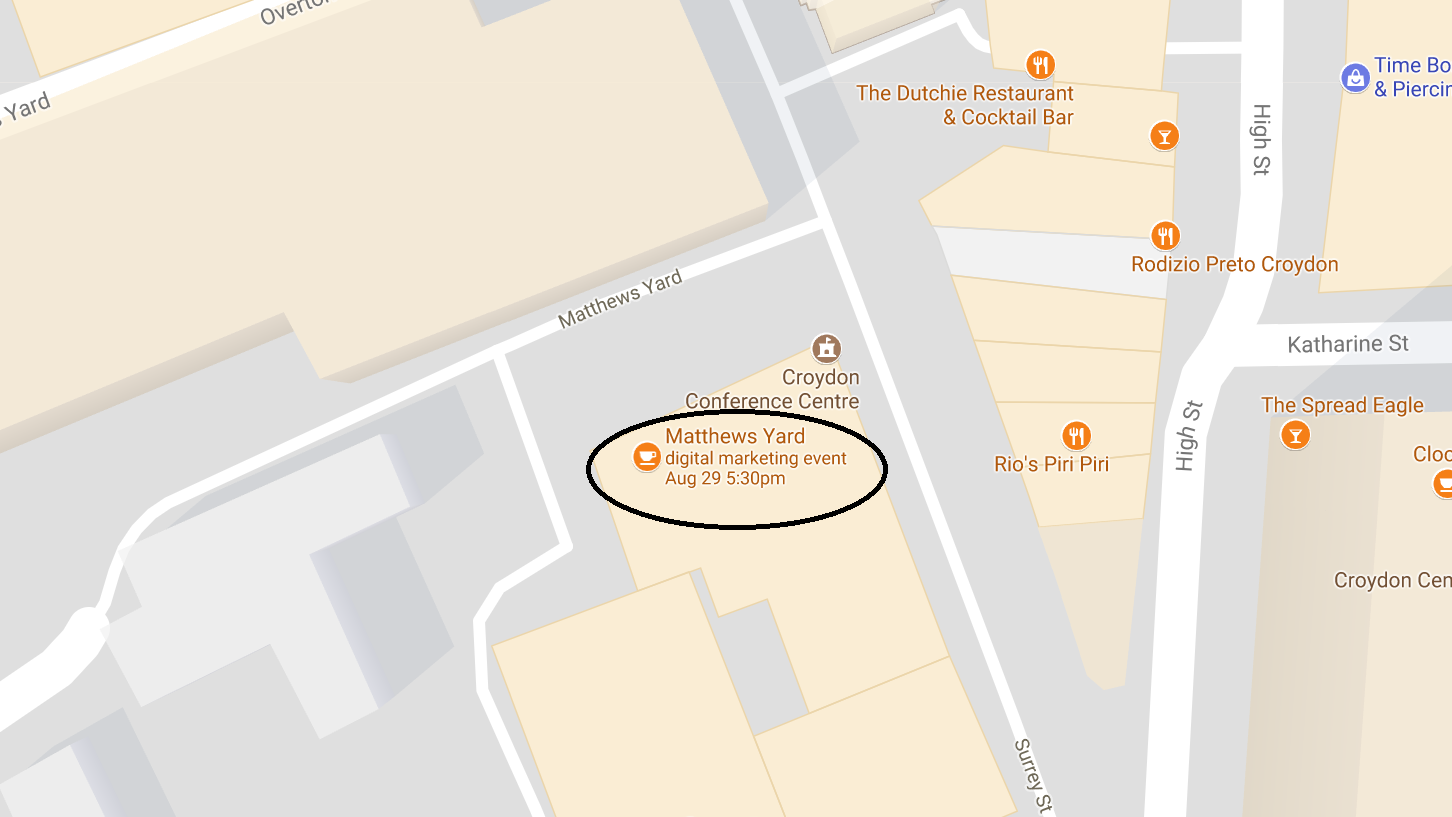 Nearest East Croydon train Station is 5 minutes' walk.
West Croydon train station is 10 minutes' walk.
Tram Stops: Nearest tram stops are George Street and Church Street.

Event Format:
530pm- 6:00Pm: Registration
6:00pm to 7:30pm: Fun and Networking

REMEMBER TO BRING LOTS OF BUSINESS CARDS WITH YOU!
Requirements to join
Please answer all required questions when signing up.
Remember to follow us on twitter https://twitter.com/WeareiClick
Please drop us an email if you have any questions croydon@iclickdigital.co.uk