Description
This event is now full. If you would like to find out more information, please email emma.walter@cbi.org.uk
Join senior leaders at a premier business networking event and get the opportunity to forge new connections, entertain clients, and hear from high-profile speakers including Dr Maggie Aderin-Pocock MBE, space scientist and Sky at Night Presenter.
Our headline speaker Maggie Aderin-Pocock is a scientist, communicator and broadcaster referred to as the BBC's 'face of space'. A vibrant and passionate speaker who, despite adversity spent her career making novel, bespoke instrumentation in both the industrial and academic environments and she has appeared in many popular television programmes. Maggie's enthusiasm and engaging manner with be sure to light up the evening.
Josh Hardie, Deputy Director-General, Policy and Campaigns, CBI, will share the very latest CBI political intelligence. You will hear his first hand insights and analysis of what's really going on in Westmister, with a new Prime Minister in post and just two weeks before the proposed Brexit date!
This event welcomes all business leaders and is open to members and non-members alike. If you are looking to forge new and prosperous business connections, entertain clients and celebrate business success, this event is for you.
This dinner is the perfect opportunity to:
Enjoy a unique networking experience with over 300 senior business executives from across the region's business and political community

Hear thought-provoking and engaging keynote speeches

Entertain clients and business associates whilst enjoying a fine dining experience, including a three-course dinner and accompanying wine.
This event welcomes all business leaders. Book your place today and join us at this premier business event in the South West.
Dress code: Lounge suits (not black tie)
CBI South West has nominated ASTRiiD as it's charity of the year.
ASTRiid's mission is to help people with long term, chronic illness find meaningful work. Set up by our dear friend and CBI colleague David Shutts OBE in the wake of his cancer diagnosis, Astriid believes that value of work is far more than the wages that are paid. Work provides normality, routine, challenges and rewards and help gives its members a positive mental attitude. ASTRiiD helps bridge the gap between the Invisible Talent Pool (i.e. the cadre of people who have long term chronic illness but who still wish to use their skills and experience in work) and the UK skills crisis.
We are grateful for the support of our partners:
Strategic Partner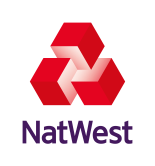 Corporate Partners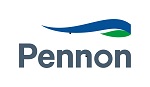 If you have any questions:
Please contact the Event Manager  Emma Walter
Not a CBI Member:
Why not consider joining? See the benefits of becoming a CBI member  here.
Terms and Conditions:
The Terms and Conditions for CBI events are available  here.
Committed to protecting your privacy:
We respect your privacy. For more information on how we are committed to protecting your privacy and data, please click here.