Description
We're thrilled to welcome you to the South West Fair Trade Business Awards 2019, with celebrity host Nick Hewer (Countdown; The Apprentice).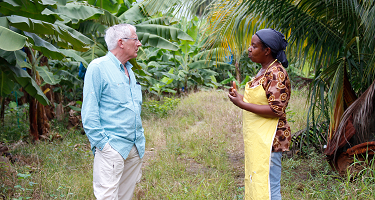 Taking place at the magnificent heritage site of Arnos Vale Cemetery in Bristol, the ceremony is a fantastic place to network with ethical professionals across the region. We'll be celebrating organisations from all over the South West of England whose support of Fair Trade in their business, helping to make the region one of the leading places for ethical business. We'll be awarding bronze, silver and gold certificates to each entrant, announcing the category winners who will each take away a famous Bristol Blue Glass trophy, and revealing the Best South West Fair Trade Business 2019.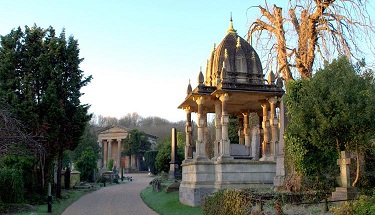 Other speakers include LJ Loftus, Head of Supply Chain Management at Fairtrade Foundation, and Christine Storry speaking about business opportunities for Sustainable Food Cities Going for Gold programme. We'll also be joined by Junieth Leiva—Fairtrade coffee and cocoa producer visiting from Nicaragua for Fairtrade Fortnight.

All entrants are entitled to one free ticket per application.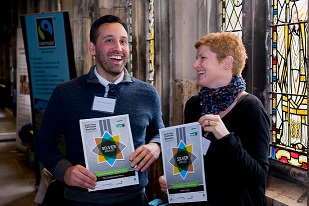 ---
---EVENT DETAILS---
The event will take place in the Anglican Chapel at Arnos Vale Cemetery, followed by a reception in the Spielman Chapel.
Programme
11:15 Doors
11:15 Registration, coffee & cake
11:50 Ceremony and speakers
13:05 Lunch reception
14:00 Close

Transport
On-site parking is available, but we encourage our guests to arrive by other means where possible. For route details, please visit: https://arnosvale.org.uk/discover/site-info/.
Lunch
A vegetarian buffet lunch will be provided following the ceremony, with vegan and gluten-free options. Please contact awards@bristolfairtrade.co.uk if you have any other specific dietary requirements or allergies.
Waste Watching
After the success of this initiative last year, we're keen to keep single-use items to a minimum for 2019. Please remember to bring your own re-usable cup for hot drinks and a resusable take-away container for leftovers to help us cut down on waste.
Dress code
Business casual, or dressed to the nines—you decide!
Social Media
On the day, follow us @FTBristol and don't forget to use the hashtag #SWFTBA2019
Sponsors
Huge thanks to our sponsors:
Sponsors of Best Fair Trade Café or Restaurant: Wogan Coffee