Description
Southampton Cocktail Week is brought to you by the team behind Winchester Cocktail Week, now in its third year.
Southampton Cocktail is being designed to enable you to experience the best of Southampton's cocktail scene. Across the city, we're inviting cafes, bars, restaurants and shops to get into the swing of things by offering discounted signature cocktails and hosting special events and parties.
Cocktail Week is going to be a great opportunity to explore the city over a week and enjoy drinks that you might not otherwise have tried. You may even discover a new, favourite tipple!
To benefit from these special offers, you'll need a Southampton Cocktail Week wristband…
Taking part is as easy as 1, 2, 3!
1. Purchase your ticket online today!
2. Nearer the time, exchange your ticket for a wristband and souvenir guide at the Southampton Cocktail Week Hub (location tbc). We'll tell you when they're available!
3. Show your wristband at participating businesses to access exclusive Cocktail Week deals and events.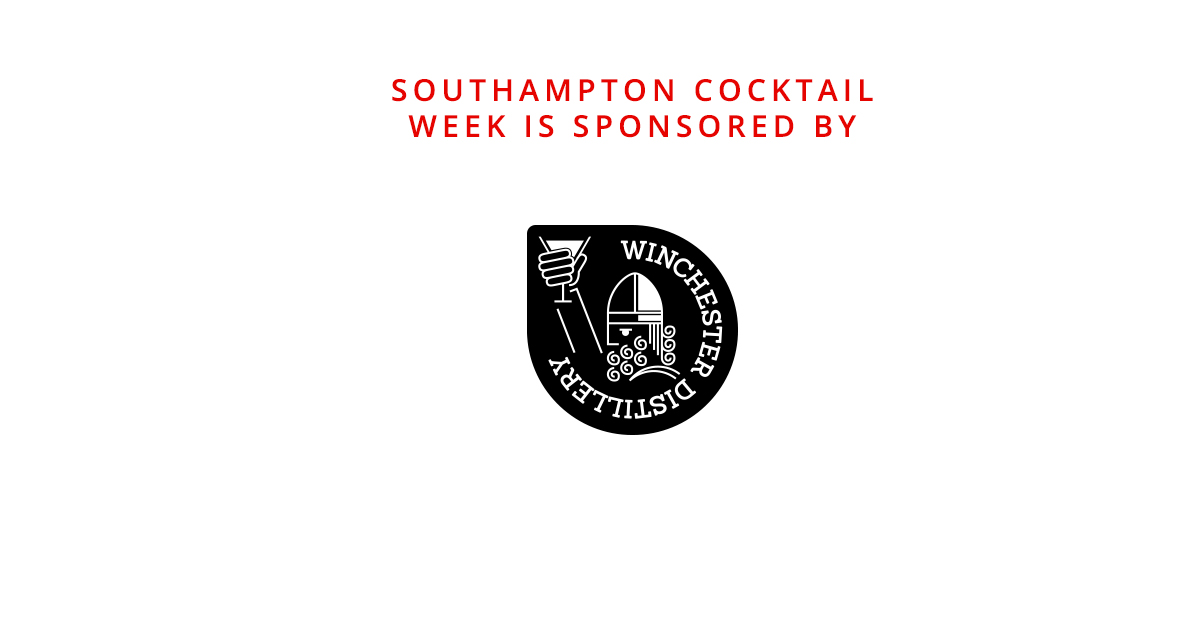 FAQs
If tickets cost £15 why am I being charged more?
Tickets for Southampton Cocktail Week cost £15, which includes VAT. Eventbrite also charges a booking fee on top of the ticket price.
How long will the festival last?
Special deals will be running throughout the week from 16 July 2018 to 22 July 2018. Please check at www.southamptoncocktailweek.co.uk in Spring 2018 for full details of what's going on.
Why do I have to exchange my ticket?
You will need to go to the Cocktail Week Hub to pick up your wristband and guide to the week. Venues will only serve you discounted cocktails and allow you entry to special Cocktail Week events if you are wearing your wristband. If you forget it at home or lose it, you will not be able to benefit from the week's activities… so keep it in a safe place or wear it for the whole week!
Where do I have to go to exchange my ticket?
You will be able to exchange your ticket for your wristband and souvenir guidebook at the Hub. We'll release details of where the Hub will be and when wristbands are available for collection nearer the time of the event.
Can I still access deals without a wristband if I can show the ticket on my phone or a paper copy?
To make life simple for the wonderful bartenders, waitresses and associates serving up Cocktail Week, you must wear your wristband in order to benefit from the deals available. Printouts or tickets on phones will not be accepted so please do keep your wristband safe. We recommend wearing it for the whole week!
Can I share my wristband with someone else?
If you're out in a group or as a couple, everyone ordering a special Cocktail Week cocktail or entering a special event must be wearing their own wristband. It won't be possible to buy discounted cocktails for people who are not wearing a wristband so make sure all your friends have got theirs!
What if I can't come into Winchester for all seven days of the festival?
There'll be a lot going on over the week, including the weekend, so we hope you'll be able to make your way into town on a few occasions. Unfortunately, we don't offer discounts or partial refunds to those not planning to use their wristband on every day throughout the week.
Do you offer refunds or exhanges?
Unfortunately, tickets are non-refundable and non-exchangeable.
Do I need to tell you if I have food allergies?
If you have any allergies or food intolerances please let your server know before you order your drinks.
Are there ID requirements or an age limit?
Tickets should only be purchased by persons aged 18 years or over. The organisers of Southampton Cocktail Week support the Challenge 25 initiative, meaning photographic proof of age will be required if you are lucky enough to look under 25!
By purchasing a ticket to Southampton Cocktail Week 2018, you are agreeing to our Terms and Conditions, which can be found on our website at www.winchestercocktailweek.co.uk/ticket-terms-conditions.