Description
We'll be running a large Southend "Smart City" Raspberry Jam Tech Festival in partnership with Southend on Sea Borough Council and Enterprise4Good (sponsoring The Hive venue) on Sunday 3rd March 2019.

BRING FOOD AND DRINK FOR THE DAY
See https://www.southendtech.co.uk/southend-smart-city-raspberry-jam-tech-festival

for latest details and similar events.
It will showcase tech projects from local companies, enthusiasts and children like robots, Raspberry Pi and Microbit projects; have interesting tech talks on Smart Cities, the future of work, and other interesting tech topics.
We are fortunate to have the council attend with their £15,000 Pepper robot to give us the low down on how they are using tech to turn Southend into a Smart City, their future plans and how you can get involved.

Please register for a compulsory adult/child entry ticket per person attending.
You will need to answer diversity and inclusivity demographic questions.
Children must be accompanied by an adult at all times.
If you can't make it but want to be invited to future events, please register the appropriate ticket.
We are looking for people to give 20 min talks, show projects and company stands.

Please see here for the latest details and booking :
https://www.southendtech.co.uk/southend-smart-city-raspberry-jam-tech-festival


People normally offer a number of talks and bring projects to show on different subjects and technical levels.

Digital skills workshops to include :
Hour of Code : Dance Party (bring your own laptop)

Code a Dance Party to share with your friends.
Featuring Katy Perry, Madonna, J. Balvin, Sia, Keith Urban, Ciara, and 25 more!
Suggested age 7yrs+, suitable for absolute beginners with a sense of humour.


Astro Pi : Your Code in Space (bring your own laptop)

Send messages and animations to astronauts and use environmental monitoring sensors.
Teams of children aged 14yrs and below will use Python, an industry coding language to code the Raspberry Pi computers Tim Peake took to the International Space Station.
Created by the UK Space Agency to inspire the next generation of space scientists, the hardware is also used by CISCO to teach professional developers to use their smart city platform which will be used in Southend. (suggested age 8+yrs)

Meet Pepper the Robot
People will be able to meet and talk to Pepper, the Council's £15,000 social care robot.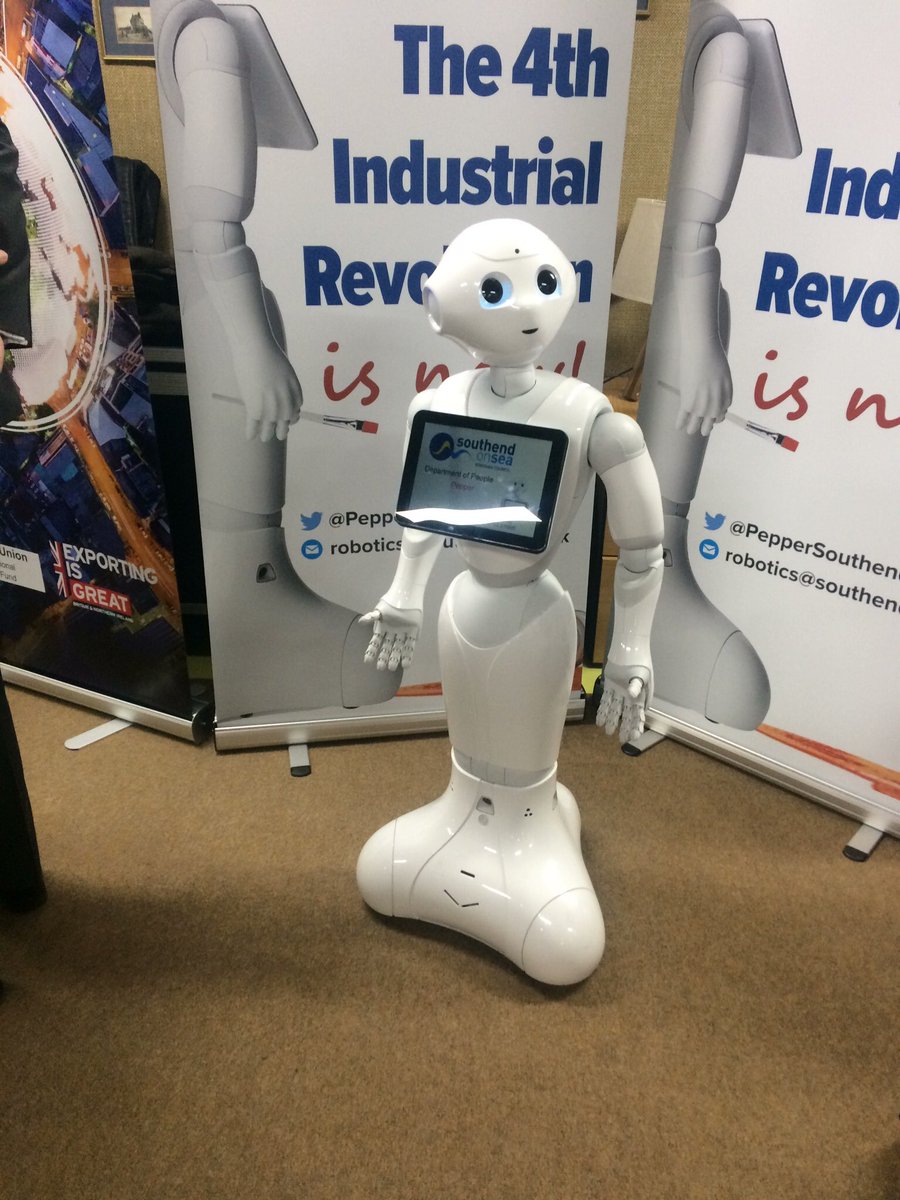 Build a Chatbot (Bring your own laptop)

Using Artificial Intelligence to create a chatbot.
People will learn how to use IBM's Watson AI service– (which won Jeopardy five years ago) to respond to (typed) questions using Scratch. (suggested age 8+yrs)
This is similar to how Pepper and Alexa talks to people.
Digital Mapping workshop
Learn how to use Googel Maps to show locations of things.
Drop in workshop

We'll have Raspberry Pi computers set up for you to try a number of projects, get help from people, or just have a go on your own. Also Oh Bot robot and other activities.


Do you remeber when people used to put keywords for seo purposes like this- web design, web developer, html, css, virtual server, vps, cloud computing, Amazon Web Services, AWS, Google Cloud, Microsoft Azure, git, Github, Adwords, Adsense, Bing, SEO, analytics, Javascript, react, native, web app, laravel, PHP, Ruby on Rails, Python, nodejs, Java, Scala, C, C++, C#, Adobe Creative Cloud, Lightroom CC, Illustrator CC, design, digital photography, Photoshop CC, IoT embedded software / hardware, wireless, Bluetooth, Raspberry Pi, #TechCityonSea, #DigitalSouthend, AR, VR, HTC Vive, Occulus Rift, Southend Council, Pepper the Robot, BEST Growth Hub, IoT, Smart City Cities, open data hackathon innovation hack ?
Block based coding as used in primary and secondary schools, Code Clubs, CoderDoJos, Raspberry Pi Jams. Block based programmin can be used to code music, create games and animations, control robots and lots more. We'll also have a quick look/talk at RGB light mixing as used in web development ( HTML, CSS, Javascript, PHP, Python etc.), Microbits (available to borrow from the library), 3D printing, and other computer, makerspace, Raspberry Pi Jam activities.