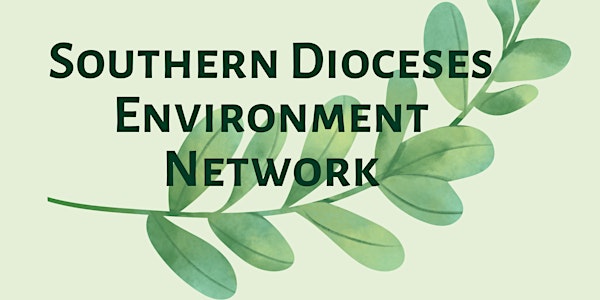 Southern Dioceses Environment Network - All Creatures Great and Small
Developing a network for Catholics in the South of England who care about the environment.
About this event
Monday 9th May, 12.45-2.00pm - All Creatures Great and Small: Reflecting on Biodiversity
Guest Speakers: John Paul de Quay (Journey to 2030) & Mary Colwell (Curlew Media)
This developing network for all Catholics and our friends who care about creation meets monthly online on the second Monday of the month and also organises other events online and in-person when this is possible. Some events take place jointly with the Northern Dioceses Environment Group, as we all work together to animate the Catholic community in the long-term task of stabilising our climate and protecting our common home.
We are inspired by the principles of Catholic Social Teaching set out by Pope Francis in the encyclical Laudato Si' and the teachings on care for the earth and one another found in the Scriptures.
Participants include CAFOD and Diocesan staff and volunteers, Laudato Si' Animators, clergy, religious and activists. All are welcome.
For more details or to be added to the mailing list please message Colette Joyce, Westminster Justice and Peace Co-ordinator, colettejoyce@rcdow.org.uk
or call her on 07593 434 905