Description
We're pleased to resurrecting the Southsiders in Business - for 2015. Same day, same time, but we've a new venue now with ample free parking, and quite a few bus/rail/tube links near by! You'll find the Village Hotel just across the road from the BBC at Pacific Quay.
Organiser of Southsiders in Business - 6 Oct (9:30-11:30am)
We are local businesses who come together to help each other prosper.
Southsiders in Business, is a local networking group in Glasgow.
All our events are free, friendly and relaxed. We are famous for our monthly networking sessions on the first Wednesday of the month, between 9.30 and 11.30. 

The video below was filmed at our February event at the Village Hotel Glasgow.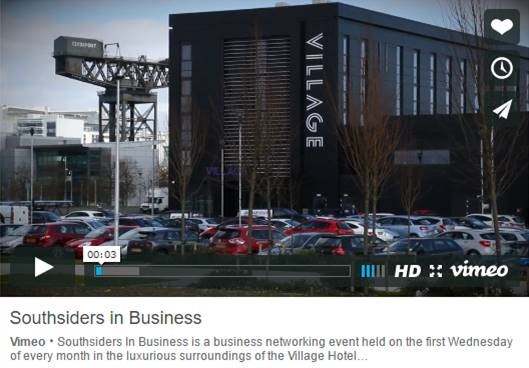 About me:
I am Liam Bonthron and I have been running Southsiders for the past 4 years, I have really enjoyed the varied people and exciting business that I have met in that time. 
In business, my aim is to help my customers understand the mythical world telecoms and try my best not use any acronyms. Whether your business needs a simple mobile renewal or help planning a flexible working strategy, I can help. 

I have over 10 years experience delivering Telecoms and ICT solutions to various sized, public and private sector organisations. I am based in Glasgow, but have worked throughout Scotland and the UK. I have varied solutions expertise, which is includes but is not limited to the following: 

- Mobile Solutions (Airtime, Data, Devices, M2M)
- Fixed Services (Phone Systems, ISDN, SIP Trunking) 
- Cloud based Communication Applications (Hosted VoIP, Softphone, Phone Apps, Collaboration)
- WAN/LAN Connectivity (Leased Line, Ethernet, Business Broadband, Wi-Fi) 
- Security and Control (Mobile Device Management, Anti Virus, Telecom Expense Management)