Join us for a creative online workshop to explore what Southwark means to you.
About this Event
Syrup are embarking on a new project about the borough of Southwark and its people to be included in the new Southwark Heritage Centre and Walworth Library.
We are looking to connect with you, the people who live, work and play in the borough, and find out what Southwark means to you. We want to hear about your memories: perhaps they might be of moving to Southwark, growing up in the borough, working here, or even how the events of 2020 have affected you.
This is a chance to contribute your stories to the history of your borough and to help build a resource for future generations.
This is a conversational and creative workshop designed to explore memories and connections with Southwark.
Please note
This event will take place on Zoom. You will need a device with an internet connection, preferably a laptop or tablet. You don't need special skills to take part, and instructions for joining will be provided. Additional support with IT is available if you would like it.
During the event, we will be recording to help us capture your feedback and share learning with others. You will be asked to consent to this during registration. None of your personal data will be stored or passed on to anyone else.
Please email southwarktoday@syrupmagazine.co.uk if you have any questions or would like any further information.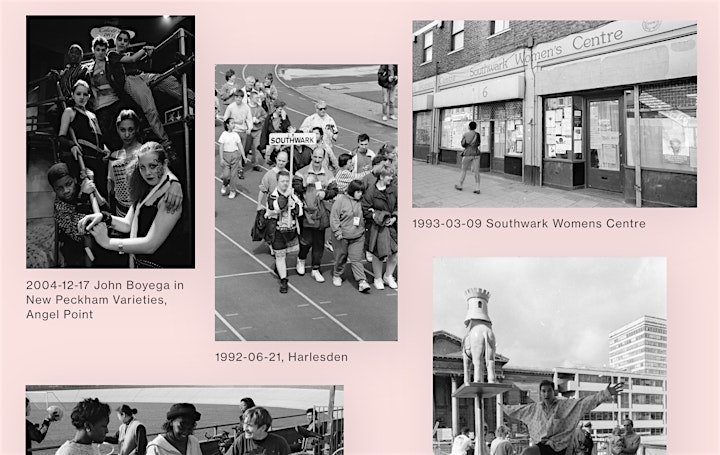 About Southwark Today
The project will run throughout 2021 and will culminate in an exhibition expected to open at the end of the year.
Through a programme of events and creative workshops, we want to make sure the people of Southwark have their experiences, voices and stories included in the local history of the borough.
Images provided by Southwark Archives / Phil Polglaze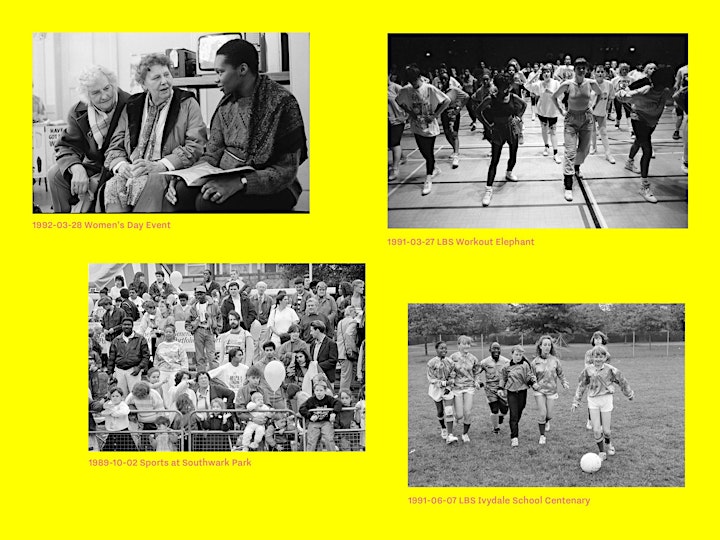 About Syrup
Syrup is a social design & engagement studio. Established in 2016, we create projects, exhibitions and experiences with people and about places, focusing on how we can collaborate.
We make research accessible through narrative, co-design and technology to create inclusive and interactive engagement. We also produce a publication that explores the crossover between intersectional feminism and creative practices.