Description
Sponsors: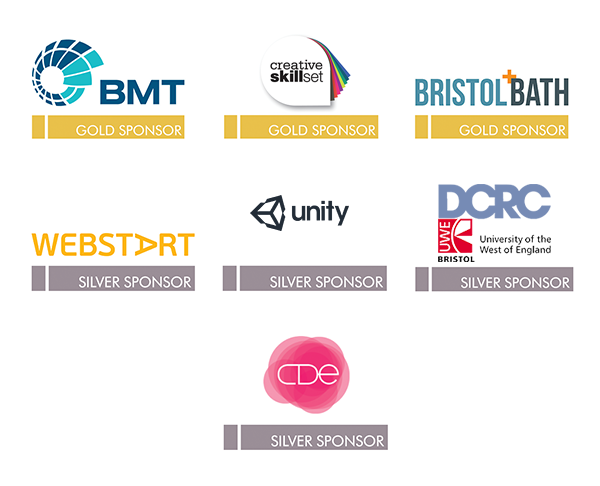 Guests and speakers: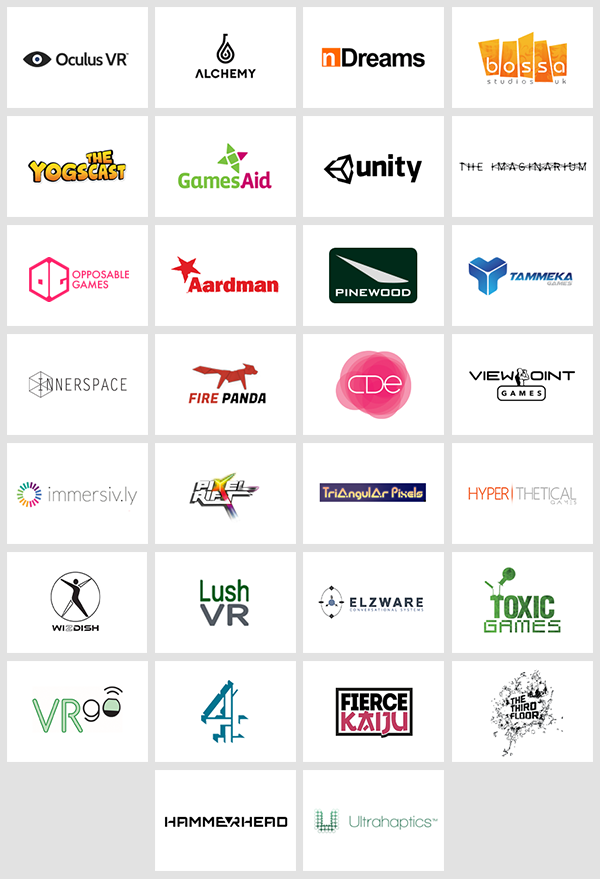 Games and experiences on show include: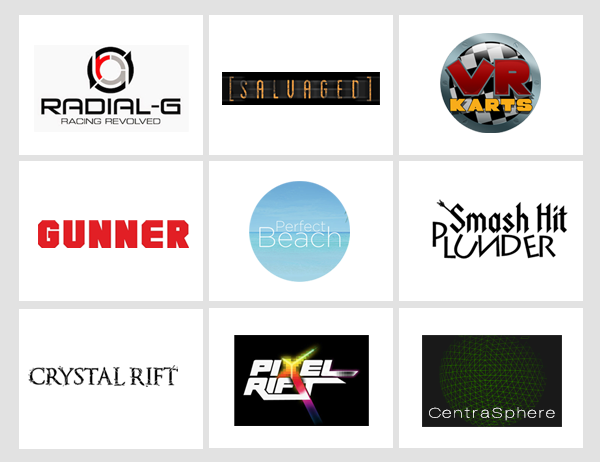 Virtual Reality is coming and it's going to be huge, but who's going to make the content?
On 24th February, 2015, award-winning games studio Opposable Games will invite 120-200 delegates to the At-Bristol Science Centre for the inaugural SouthWest VR Conference.
Guests and speakers are to include Callum Underwood, European Developer Relations Manager at industry-leaders Oculus, Phil Harper, Creative Director at Atlantic Productions' Alchemy VR and Patrick O'Luanaigh, CEO of virtual reality-focused games studio nDreams.
With a large focus on narrative and storytelling, SouthWest VR will look at the ways in which virtual reality is set to shake up the entertainment industry by completely transforming the way we interact with film, games, TV and animation.
The one-day event, hosted by revered games journalist Will Freeman, will introduce a range of industry-leading speakers currently making waves in virtual reality.
Speakers will discuss the challenges and lessons learnt telling stories and making games for virtual reality devices, touching on subjects including gaze direction, 360° filmmaking and the task of delivering content to this new market.
SouthWest VR will be fundraising for UK charity GamesAid, who'll be running a GamesAid Tenner collection. Attendees are asked to bring £10 with them to donate to GamesAid.
SouthWest VR will provide delegates a chance to try out the latest in virtual reality technology and software including the Oculus Rift Development Kit 2 and Samsung's Gear VR Innovator Edition powered by Oculus. Experiences and games at the event will include Radial G, Salvaged, VR Karts, Gunner, Perfect Beach, Pixel Rift, Smash Hit Plunder, Crystal Rift and Stephen Gray's Moved by Conflict.
Agenda
Time
Speaker
Company
Topic
09:00 Registration Registration 09:30 Will Freeman (host) Introduction 09:50 Dave Ranyard Sony Computer Entertainment Virtual Reality: A New World to Explore 10:10 Henrique Olifiers Bossa Studios They who matter: the players and their first VR experience 10:30 Patrick O'Luanaigh nDreams The intersection of VR and AR 10:50 Tom Carter Ultra Haptics Feeling without touching: where the virtual meets reality 11:10 Break 11:40 Phil Harper Alchemy VR / Atlantic Productions How I learned to stop worrying and love 360 video 12:00 Stephen Gray Little Arrow 360 The Virtual Museum & Zombie rock & the VR music video 12:20 Edward Miller Immersiv.ly Will virtual reality be the future of broadcast television? 12:40 Andre Lorenceau Innerspace How to build a VR company 13:00 Duncan Burbidge Third Floor Inc How lessons learned while Visualizing Hollywood feature films can be applied to Storytelling in Virtual Reality 13:20 Lunch 14:30 Katie Goode Triangular Pixels Allow them to believe: Lessons learnt creating dynamic, VR gameplay 14:50 Ana Ribeiro Pixel Rift From pies to virtual reality 15:10 Nick Pittom Fire Panda Real-time VR storytelling experiences - Opportunities and possibilities for Filmmakers and Animation Studios 15:30 Mark Washbrook & Paul Colls Fierce Kaiju Early Access - from cool ideas to stuff on the shelf 15:50 Break 16:30 Will Freeman (host), Dave Ranyard, Henrique Olifiers, Kevin Williams Sony, Bossa, The Stinger Report Panel 17:00 Will Freeman Wrap-up 18:00 Opposable Games Afterparty
Tech Track, sponsored by Unity 3D
Time
Speaker
Company
Topic
11:15 Julian Williams Wizdish Patently non-obvious.What you need to know about VR locomotion 13:20 Andy Brammall Unity Implementing VR in Unity 13:40 Phil Hall Elzware Engineering + Anthropology + Conversational A.I. ( Ext.I. ) = NPC++ 14:00 Martin Coulthard Lush VR Look Mum, hands! 16:00 Richard Tongeman Hammerhead VR Why 360 video is easier than it looks, but not yet.
About SouthWest VR
SouthWest VR is a division of Opposable Games dedicated to the promotion of VR and its surrounding industries. Get in touch with Dan Page on 07753457435 or dan.page@opposablegames.com if you'd like to sponsor, speak or exhibit.
Subscribe to our newsletter or follow @SouthWest VR on twitter for more info!
SouthWest VR is supported by its sponsors at Creative Skillset, DCRC, BMT Group, WebStart Bristol and Bristol + Bath Invest with support from Bristol Media.
Organiser of SouthWest VR Conference