SPA - A discussion on Identity, Persona, Authority, Authorization - Chris S...
Sales Have Ended
Registrations are closed
This event is now closed for any further registrations.
Sales Have Ended
Registrations are closed
This event is now closed for any further registrations.
Description
Speaker: Chris Sluman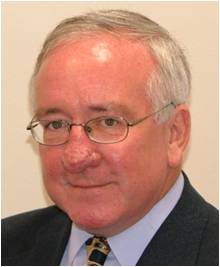 Chris has been in IT for some 40 years, initially with a major software/systems house, and latterly running his own consultancy. He has been involved (and managed) many major projects.
During that time, he was lucky enough to have been involved in many international standards efforts, sadly bringing him to contact with lots of interesting and diverse people and his passion, food.
He has been an active member of BCS since 1982 and is involved with many specialist groups and branches.
Summary of the event
We all have an identity, but different bits of it are necessary for different things. The stuff you need for turning on/off your house alarm is different to accessing your bank account. Which is different to your medical records; which is different to your holiday photos, …For example, your house alarm codes won't get you into your bank account. (Hopefully!)
You have a mobile smart phone, a house phone, a pad, a laptop, a PC – all (probably) needing different credentials to access them. You probably have a wallet/purse full of cards for different purposes – all with different PINs or other access information.
There are views that suggest that a single "log-on" to everything you use will reduce the frustration for trying to remember all of your different personae. Conversely, a single "identity-log-in" is potentially a major security risk.
This session is about exploring the risks, potential, options, opportunities… It is less a lecture, more an opportunity to discuss and debate some of these issues.
Overview of Agenda:
Registration: 6pm
Start: 6.30pm
End: 8pm

Will catering be provided?
Sandwiches will be provided, along with refreshments
About the organiser: BCS SPA specialist group organises this event; find out more about the group at http://www.bcs-spa.org/index.php?page=london-meeting-programme
Things to note: - This event may be recorded.

For overseas delegates who wish to attend the event, please note that BCS does not issue invitation letters.