SPA June 7th 2016 - Performance Improvement Through Coaching

Tuesday, 7 June 2016 from 10:00 to 16:00 (BST)
Event Details
Creating a positive climate for performance improvement in a sales team through coaching

Coaching has long been seen as the holy grail of performance management, something that managers should be doing, but rarely incorporate it into their management practice. This is particularly true of sales managers, who tend to focus on tactics and strategies to win business, rather than improving the performance of the team.

At the same time there is increasing interest from organisations on how to enable their managers and leaders to incorporate coaching behaviours into their leadership/management style, based on the belief that a coaching style of leadership brings benefits in terms of increased motivation and performance.

This workshop from the SPA brings together the latest academic thinking on motivation together with practical insights on how coaching really works within a sales team to get participants thinking about what best practice coaching actually looks like and how it can be used as a tool to inspire teams in general and sales people in particular and improve performance.

The academic thinking is provided by Stephanie Sturges, course leader and senior lecturer at Manchester Metropolitan University, who is currently undertaking doctoral research into the impact of leaders using coaching behaviours with their teams. Stephanie will focus on the latest thinking from the field of neuroscience on replacing fear by reward as a motivator for performance.

Stephanie's input will then be followed by a session with Matthew Last, an executive coach with over 15 years' experience of coaching senior leaders and sales teams in a range of organisations. Matthew will use his practical experience to illustrate how coaching really works in practice and invite participants to consider how to use a coaching approach to create the motivation described by Stephanie. The day will consist of a number of actual coaching practice sessions interspersed with group discussion and inputs from the academic and organisational reality perspectives.

The day will be facilitated by Janet Curran, researcher, trainer and coach at Huthwaite International, who will provide input from her own experience of working with Huthwaite's corporate coaching clients.

Bios

Stephanie Sturges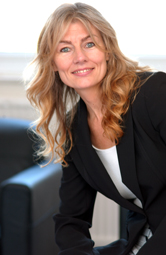 Stephanie has more than 20 years' experience working with individuals and teams at all levels within the public and private sectors.

She is a senior lecturer, an executive coach and a leadership and management development Consultant. Stephanie joined MMU in September 2013 following three years at Sheffield Hallam University (SHU) Business School as part of the Coaching and Mentoring Research Unit. Here she provided course leadership for the Coaching and Mentoring MSc and a collaborative leadership across the City Region. Prior to working at SHU she worked as a senior Lecturer at University of Central Lancashire (UCLAN) providing Leadership Development within the Nuclear Industry.

Between 2010/12 Stephanie has presented at a number of conferences including providing the Keynote speech at the 2012 TISS Global Forum for Innovation in Mumbai on the theme of Cross Sector Leadership.

Matthew Last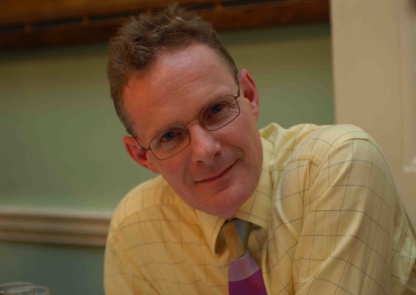 Matthew Last is a highly experienced Board and Executive coach, working with both individuals and executive teams. Over the past 15 years Matthew has worked with dozens of coaching clients. Many of these are C Level, Directors, aspirant Directors or senior executives. Most operate within complex, changing and often distributed organisations. Typical coaching issues raised are managing internal relationships, the management of workload/prioritisation, managing cultural issues, career change and developing leadership and gravitas. Working predominantly in the UK he has coached people in the USA, France, Spain, Switzerland, Germany, Hong Kong and Ireland face to face, on the telephone and using Skype.

As well as being a Director of his consultancy company for over 20 years Matthew has also been a Visiting Fellow at Cranfield University, a Visiting Lecturer at City University (now Cass) Business School, a non-executive Director of a number of companies and is Vice Chair of a homeless charity.

Janet Curran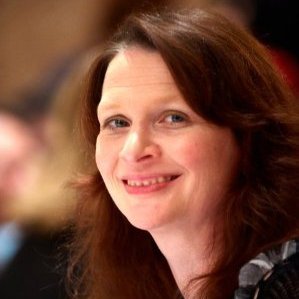 As Head of Thought Leadership at Huthwaite International Janet is responsible for continuing Huthwaite's 40-year old tradition of respected research. Her recent projects include evaluating the relationship between sales and marketing in launching new products, identifying the challenges faced by procurement professionals in building internal relationships, and managing Huthwaite's recent global research project into how profitable organisations create and capture value for their customers. Current research is focused on the role of coaching and reinforcement to maximise the value delivered through behaviour change initiatives and effective negotiation.
Day's Agenda

10.00 Welcome
10.10 - 10.30 AGM - Peter Cooksley and Paul Archer

10.30 - 11.30 What neuroscience can teach us about motivating teams: Moving from Fear-based team leadership to Reward-based team leadership - Stephanie Sturges, Manchester Met

11.30 - 11.45 Tea/Coffee

11.45 - 12.05 What is coaching and its role in motivating teams - Matthew Last & Janet Curran

12.05 - 12.35 Coaching demo and its impact on motivation - Matthew and volunteer, debriefed by Janet    

12.45 - 13.30 Lunch

13.30 - 14.50 Using a coaching methodology such as GROW to generate motivation to change - Matthew, followed by group practice

14.50 - 15.05 Tea/Coffee

15.05 - 15.45 How does this apply to sales teams? Matthew & Janet

15.45 Wrap up, reflection and close
When & Where

Unipart House
Garsington Road
OX4 2PG Cowley
United Kingdom


Tuesday, 7 June 2016 from 10:00 to 16:00 (BST)
Add to my calendar
Organiser
The SPA is a membership forum for those
responsible for improving sales performance
supporting and advising sales led organisations
developing sales people
In existence for over 60 years, the SPA offers a unique environment focused on providing insights into Current Issues, Best Practice and Application to improve sales performance. Challenging members to learn, share and apply best practice.

The membership is drawn from across industries and includes: sales directors, sales managers, sales executives, consultants and academics.
To enquire about becoming a member please email Paul Archer at paul@paularcher.com