SPA September 25 2018 - Andy Lancaster, Jay Sriskanthan, Bryan McCrae and Paul Archer - The Future of Sales Learning

Tuesday, 25 September 2018 from 11:00 to 16:30 (BST)
Event Details
O2 Sales Academy Case Study - Jay Sriskanthan -

Telefonica O2
Jay is responsible for designing learning and performance strategies to accelerate O2 business and talent growth. Primarily, this is achieved through the famous O2 Sales Academy.

O2 Sales Academy is a centre of excellence for O2 sales professionals with a framework that supports the development of competencies at all levels through on the job training, coaching, mentoring and virtual classrooms. Our internal research consistently demonstrate that Year over Year, our top Academy performers regularly over achieve targets and score high in their Annual Performance Reviews.
The session will cover:


How to engage with Sales teams to take development seriously  

Developing sales people

Delivering business outcomes that matters  
Jay Sriskanthan - Learning Partner -

Telefonica O2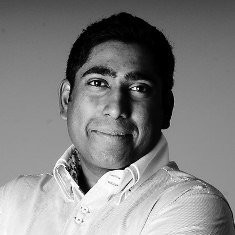 Award-winning, learning and development professional, with a proven track record of radically accelerating business performance, transforming culture and employee engagement. He has been featured in Training Journal magazine, has written articles and a popular speaker at private C-level events.   



Using Technology to Deliver Sales Training - Paul Archer

Paul Archer - Founder and Managing Director of Archer Training Ltd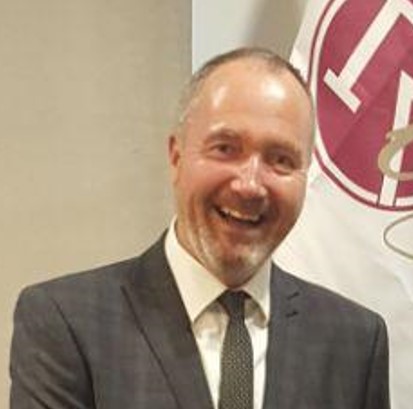 Paul has been hitting the flipcharts since 1990 and runs his own training consultancy specialising in sales and sales coaching skills for folk in the financial services industry in the UK and abroad. Presently, he makes more of his income sitting in his recording studio and office in Cheltenham than working live with clients. He is able to deliver exactly the same value but by using technology and the internet rather than face to face. He now calls himelf "The Virtual Trainer"

He is very excited about the future tech in sales training particularly virtual and augmented reality and will show you how these cutting-edge tools will transform the way your salespeople are developed in the future.
He is the author of 8 published books on his expertise areas, runs 3 blogs, a YouTube Channel and works with clients all over the world. He is a firm Gloucester Rugby fan and member of the Shed.
Be prepared to be shown how to use webinars in a very different manner to what you're used to and get ready to be mesmerised by learning videos and the use of Learning Management Systems of the future. No more dull "click next page" eLearning packages, those are confined to the 90's and 00's.
Paul will take you through three client case studies in detail, where he successfully delivered sales learning online:
Sales Coaching skills for the CII in Hong Kong

Mortgage advisory skills for new advisers in a UK estate agency

Mortgage knowledge training for hundreds of new recruits to the sector
The Future of Sales Learning - Andy Lancaster
Organisations are changing fast with radical transformations in work, the workforce and the workplace. In the context of seismic transformations, learning and development needs a revolution not
an evolution! In this session, Andy Lancaster will highlight 10 key shifts that are required to deliver effective future-focussed learning and development with important questions to consider as to how to achieve this necessary transformation
.
Andy Lancaster - Head of Learning & Development CIPD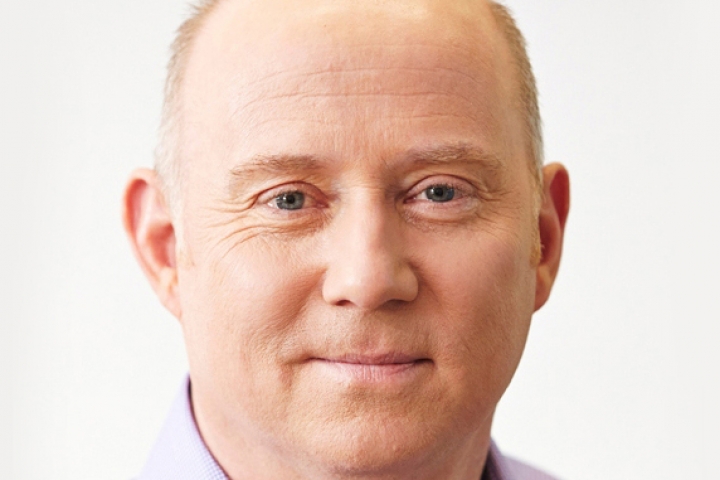 As Head of Learning and Development Content at the Chartered Institute for Personnel and Development (CIPD), Andy leads the vision for learning and development for the Institute and the creation of innovative and leading-edge learning solutions to support the L&D profession worldwide. He regularly speak at conferences, write articles and is the joint-author of the "Webinars Pocketbook". He has more than 25 years' experience in learning and organisational development in commercial, technological and not-for-profit organisations, a research Master's degree in instructional design and brings a skilled and creative mix to the design and delivery of strategic learning solutions.

Microlearning Platform Qstream - Bryan McCrae
Our very own Bryan McCrae will spend some time showing how the innovative microlearning platform Qstream works and how he uses this

successfully

with corporate clients.
Bryan McCrae is a Sales Psychologist, Sales Coach and the founder of Sales-Motivations. He has a personal award winning track record in sales and sales management spanning almost twenty years and since 2003 he has been working to help organisations improve sales performance.

He is a Fellow of the Institute of Sales and Marketing Management, a member of the Association of Professional Sales, a member of the British Psychological Society, ex-Committee member of the Special Group in Coaching Psychology, a member of the Association of Business Psychologists and a Visiting Speaker at Portsmouth University Business School.

He is also a frequent speaker at business events and in the media, including on BBC 1 and his articles are frequently featured in the trade press.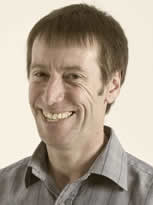 Day's Agenda - London (later start to facilitate cheaper train tickets)

11.00 Welcome
11.15 - 12.00 - O2 Sales Academy Case Study - Jay Sriskanthan
12.15 - 13.00 - Bryan McCrae - Microlearning Platform Qstream
12.00 - 12.15 Tea/Coffee

13.00 - 14.00 Lunch

14.00 - 14.45 - Paul Archer - Using Technology to Deliver Sales Training
14.45 - 16.15 - Andy Lancaster - The Future of Sales Learning

15.00 - 15.15 Tea/Coffee

16.15 - Wrap up, reflection and close
When & Where

Anglo Study Centre
45 Russell Square
Bloomsbury
WC1B 4JP London
United Kingdom


Tuesday, 25 September 2018 from 11:00 to 16:30 (BST)
Add to my calendar
Organiser
The SPA is a membership forum for those
responsible for improving sales performance
supporting and advising sales led organisations
developing sales people
In existence for over 60 years, the SPA offers a unique environment focused on providing insights into Current Issues, Best Practice and Application to improve sales performance. Challenging members to learn, share and apply best practice.

The membership is drawn from across industries and includes: sales directors, sales managers, sales executives, consultants and academics.
To enquire about becoming a member please email Paul Archer at paul@paularcher.com