Space and Earth Monitoring: Identifying Business Growth Opportunities
Description

**Deadline to Register: Monday 24th April**

**Cyfle olaf i gofrestru: Dydd Llun 24 Ebril**
Date: Wednesday 26th April 2017
Time: 9:30 - 15:30/16:00
Venue: Medrus Mawr, Penbryn, Aberystwyth University, Penglais Campus, Aberystwyth, Ceredigion, SY23 3BY.
This free half-day event provides an opportunity to learn about the Space and Earth Monitoring research expertise and capabilities at Aberystwyth University with examples of previous collaborative projects with businesses. It is an opportunity to discover what support and funding streams are available, voice the difficulties the industry is facing in an exploratory discussion (email Linda with proposed questions) and participate in a practical GIS workshop or attend an upstream exhibition.
It is open to all businesses with an interest in developing their knowledge and involvement with the space sector; those looking to discover possible funding and collaborative opportunities and those wanting to learn skills for improving their position in the industry.
PLEASE NOTE: If you would like to attend the full event, please book a "Morning Admission Ticket" and your desired afternoon ticket - either the "GIS Workshop" for downstream businesses OR the "Exhibition ticket" for upstream businesses. The afternoon sessions will be running simultaneously.
This is in order for us to accommodate manageable groups, allowing you to get the most from the workshop.
Draft Agenda to include:
(*subject to change*)
· Practical GIS introductory training workshop
· Tour of upstream physics facilities with demonstrations
· Research and company case study talks
· Funding and business support assistance available
· Exploration of current difficulties the industry faces and discussion of solutions for the future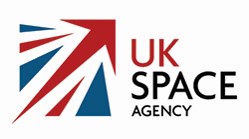 For further information please contact Linda Thompson by email: lit20@aber.ac.uk or phone 01970 622797