Space and Health Series Event I: Space, Remote Medicine and Health – 18:00 UK time (GMT+1) on 18 May, virtual event on Zoom
About this event
University College London and Human Security Centre are teaming up to present an online events series focusing on the importance of the role of space in the medical sector. With contributions and discussion featuring a wide array of actors from the medical, human space flight, telecommunications, defence and humanitarian fields, this series will explore the latest developments in areas including prolonged field care and telemedicine and how they can contribute to saving and improving lives on Earth and beyond.
Event 1 will provide a broad overview of the subject area, with the speakers addressing and discussing the issues presented by medicine in space and remote environments on Earth, and the wider contribution of the space sector to supporting medical care – including through satellite technology.
Event I speakers:
Welcome Address: Dr Dwayne Ryan Menezes - Founder and Director, Human Security Centre (HSC) and Polar Research and Policy Initiative (PRPI)
Chair: Prof Ilan Kelman - Professor of Disasters and Health, UCL Institute for Risk and Disaster Reduction, University College London (UCL)
Speakers:
Professor Tony Redmond OBE – Founder and Chair, UK-Med. Emeritus Professor of International Emergency Medicine at the Humanitarian and Conflict Response Institute (HCRI) at the University of Manchester
Major Dr Nat Taylor – British Army doctor. Co-lead of 'Ice Maiden' group, the first all-women group to travel across Antarctica on foot
Dr Anna Fogtman - Crew Exploration Scientist, European Space Agency
Myles Harris - PhD student at the UCL Institute for Risk and Disaster Reduction and Head of Research at UK Analogue Mission
This will be a virtual event on Zoom
For pre-submission of questions, sponsorship opportunities and any other inquiries, please email rowan.allport@hscentre.org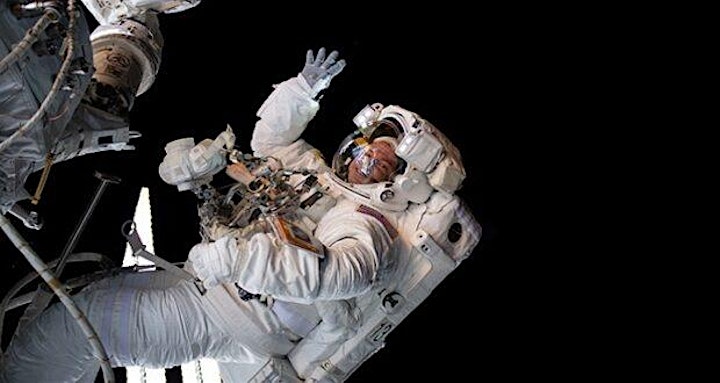 Organiser of Space and Health Series Event I: Space, Remote Medicine and Health
Founded in August 2014, Human Security Centre is a London-based independent, international foreign and security policy think-tank that seeks to address current and emerging threats to human security around the world. Over the past seven years, its Directors and Fellows have published over 800 digital publications; submitted evidence to Parliamentary inquiries; featured prominently in Lords and Commons select committee reports; and undertaken assignments for the UN, the Commonwealth and the EU. They have served as Principal Consultants to the European Parliament Intergroup on Freedom of Religion or Belief and the Secretariat to the All-Party Parliamentary Group for Yemen in the UK Parliament. They also feature frequently as experts for the BBC, Sky News, Channel 4, CNN, Fox News, Al Jazeera, The Telegraph, The Guardian, The Independent, The Spectator, London Evening Standard, International Business Times, DW, and other media outlets.