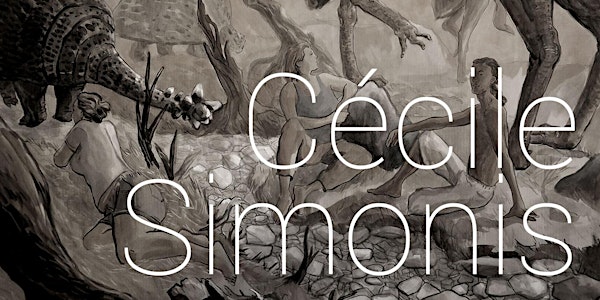 Space and Satellites Artist Residency - Work in Progress: Cécile Simonis
Space and Satellites Artist Residency - Work in Progress: Cécile Simonis
About this event
As part of the Space and Satellites Artist Residency programme we are running a series of Work in Progress events for our research webinar series. Over the next 5 weeks you will get to hear from each of the artists alongside an academic/scientist in to how the collaboration is progressing and hints as to what is to come for our exhibition in July. In the first of our talks illustrator and visual artist Cécile Simonis will talk about her research into how satellites can help us monitor forests. She will be joined by Dr Keiko Nomura, a senior analysist from Edinburgh based Space Intelligence.
Project Summary
During this residency, Cécile plans to create a graphic short story printed as an A4 zine and posters whose visual stories use satellite data as well as the science and processes behind the gathering of the data. She would like to use the data in the context of creative narratives, rather than simply providing a literal translation of a set of facts. She doesn't aim to create obvious educational objects, or propaganda zine, but the facts would provide the baseline for a narrative, valid in its own right. By referencing the data at the end of the zine, the story or stories would fulfil their role as vessel for the facts. The zine and posters will be printed on recycled paper using the risograph process (an eco-friendly printing process using vegetable-based ink with no plastic content). Please see poster below of Cécile's work in progress.
Cécile Simonis
Cécile Simonis is an illustrator and visual artist who has lived and worked in Edinburgh, Scotland, since 2011. She was born in 1984 and grew up in the countryside in the south of Belgium.
She studied in Liège, Belgium and Perugia, Italy and graduated with a Bachelor's degree in illustration from Ecole Supérieure des Arts Saint-Luc Liège and a Master's degree in illustration from Ecole Supérieure des Arts de la Ville de Liège (Académie Royale des Beaux Arts). She has taught drawing and illustration in Belgium, Canada and Scotland, including Edinburgh College of Art and the National Museum of Scotland. She makes zines and artists books, drawings, prints, and 3D objects.
Her work has been shown in Scotland, Belgium, Italy, Spain and the Netherlands and has won multiple prizes and awards.
Dr Keiko Nomura
Dr Keiko Nomura works as a Senior Analyst at Space Intelligence. Keiko has a unique expertise combining policy analysis and remote sensing /earth observation. Before coming to Edinburgh, she worked for UNDP and UNEP on REDD+ (Reducing Emissions from Deforestation and Forest Degradation in Developing Countries) in Southeast Asia, where she assessed the readiness of countries participating in REDD+ and provided technical assistance in developing national strategies and communication tools. She was also part of the team that created the REDD+ academy, a capacity development initiative by the UN-REDD Programme, and directly contributed to several modules in the curriculum.
Driven by the urgent need for better data in forest monitoring, Keiko left the UN and spent three years in PhD research and successfully developed methodologies to detect forest loss and identify drivers of deforestation with high accuracy and at low costs.
At Space Intelligence, she is applying and further developing her skills in land use monitoring as well as for other sectors related to Sustainable Development Goals (SDG).
Running Order
16:00 – 16:05 – Welcome by host, Dave Murray-Rust
16:05-16:15- Introduction to DDI programme and the Space and Satellites Residency, Caroline Parkinson
16:15 - 16:30 – Talk from Cécile Simonis, Artist in Resident
16:30-16:45- Talk from Keiko Nomura, Scientist from Space Intelligence
16:45 - 17:00 - Q&A
* Please note that this webinar will be recorded*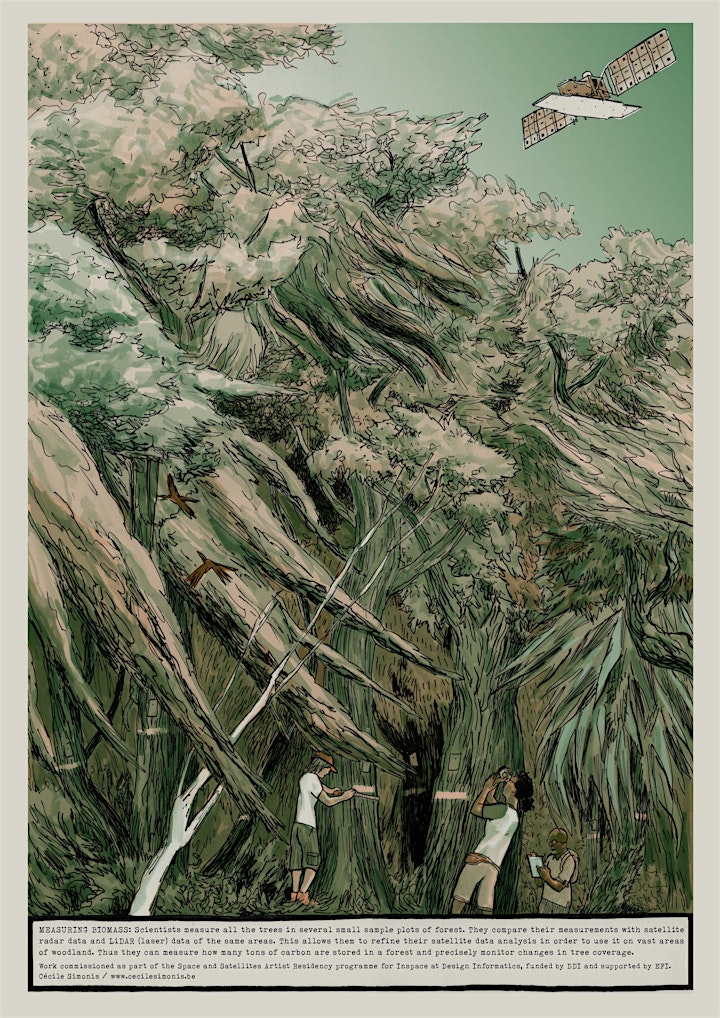 Look out for more details on each of the talks over the coming weeks but dates for the diary are:
18 June - Julia McGhee (dance artist) working with Geoff Robbins (science lab technician) and John McGeoch (multi-media artist)
25 June - Elaine Ford (multidisciplinary artist and wildlife biologist)
2 July - Victoria Evans (contemporary artist and PhD researcher)
9 July - Stacey Hunter (design curator) working with Ben Hymers (weaver and rug tufter)
The Space and Satellites residencies are funded by the DDI and supported by EFI. The residencies will create a space for exploration and aim to create genuine collaborations between science and creative practice. The residency started on the 1st of May and will culminate in an on-line exhibition from the 13th of July on the Inspace website with the aim to be shown in Inspace later in the year. https://inspace.ed.ac.uk


We encourage you to tweet during the webinar, please tag @DesignInf