Space and Satellites Artist Residency - Work in Progress: Dance
Space and Satellites Artist Residency - Work in Progress: Julia McGhee , Geoff Robbins and John McGeoch
About this event
As part of the Space and Satellites Artist Residency programme we are running a series of Work in Progress events for our research webinar series and each week we will hear from the artists on their experiences so far and a glimpse as to what is to come for our exhibition in July.
In this collaborative residency, dance artist Julia McGhee is working with Geoff Robbins, science technician, and John McGeoch, multi-media artist. Together they are investigating ways of representing distinct sets of satellite data that reflect environmental changes or events in the far North of Scotland, where they are all based. Geoff has been focussing on satellite data available via Google Earth Engine, using this to create animated gif images. Julia has been interpreting environmental change through choreographed and improvised movement, filming herself at home, in her garden and on her local beach. John has been manipulating the filmed movement to create digital animations, abstracting the form of the body to find new ways of presenting their chosen data sets. He has also experimented in making a digital soundtrack by interpreting animated gifs as a musical score.
During this work in progress presentation, Julia, John and Geoff will aim to: share their processes and outputs to date; talk about their next steps in layering data, movement and digital media; and give some insight into the experience of being involved in a multi-disciplinary residency that brings together science and art during lockdown.
Julia McGhee
Julia is a freelance dance artist who lives and works in Inver, a remote, rural community near Tain in Highland. She creates work in response to her local environment and the people who live in it. She collaborates with other artists to create live performance, dance film and participatory events. Her career as a dance artist spans 12 years working as a performer, choreographer and teacher. As well as her own independent classes, she regularly teaches for arts organisations, community groups and schools. Julia is a member of The Work Room, is a Dance North Regional Artist and in 2017 she was awarded the Janice Parker Projects & Saltire Award. www.juliamcghee.co.uk
Geoff Robbins
Geoff Robbins is the school science lab technician at Tain Royal Academy. He has a background in astrophysics, web development and a broad range of scientific and technical subjects. He builds data bases and provides web development support to a range of artists. His work with data includes a project that searched the first 50 million digits of Pi to find valid ISBN numbers, cross-referencing this with Google Books to find the first three books in Pi. As a coder (Python/Java Script) he will support the team in downloading and interpreting satellite data from EOS Worldview and Sentinel Online.
John McGeoch
John McGeoch has been working in the arts since the early 80`s progressing through street theatre to touring theatre to multimedia. He is currently mostly involved in animation and mapped projections. He ran Arts in Motion and its performance production space for over fifteen years. He particularly enjoys collaborations and work with artists of many disciplines. He also runs a steampunk venue at Belladrum Festival and runs the sets and projections for Inverness Halloween on the Islands. Currently in lockdown he is working on a few small projects with Australian artists and creating an archive of past work. https://vimeo.com/user2338864
Running Order
16:00 – 16:15 – Welcome by host, Dave Murray-Rust and an introduction to Inspace and the Space and Satellites Residency.
16:15 - 16:45 – Talk from Julia McGhee , Geoff Robbins and John McGeoch.
16:45 - 17:00 - Q&A
* Please note that this webinar will be recorded*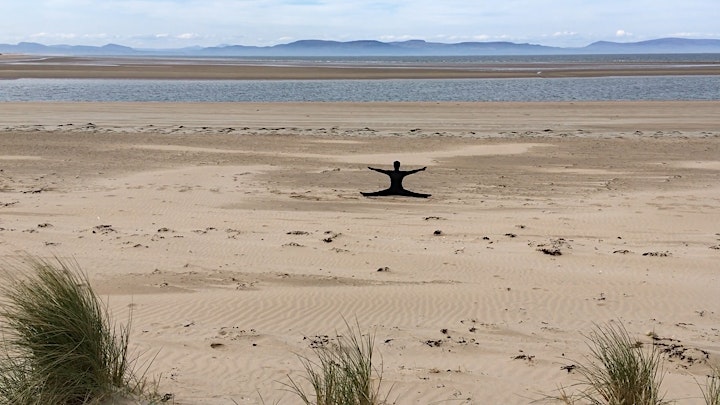 Look out for more details on each of the talks over the coming weeks but dates for the diary are:
25 June - Elaine Ford (multidisciplinary artist and wildlife biologist)
2 July - Victoria Evans (contemporary artist and PhD researcher)
9 July - Stacey Hunter (design curator) working with Ben Hymers (weaver and rug tufter)
The Space and Satellites residencies are funded by the DDI and supported by EFI. The residencies will create a space for exploration and aim to create genuine collaborations between science and creative practice. The residency started on the 1st of May and will culminate in an on-line exhibition from the 13th of July on the Inspace website with the aim to be shown in Inspace later in the year. https://inspace.ed.ac.uk


We encourage you to tweet during the webinar, please tag @DesignInf
Organiser of Space and Satellites Artist Residency - Work in Progress: Dance