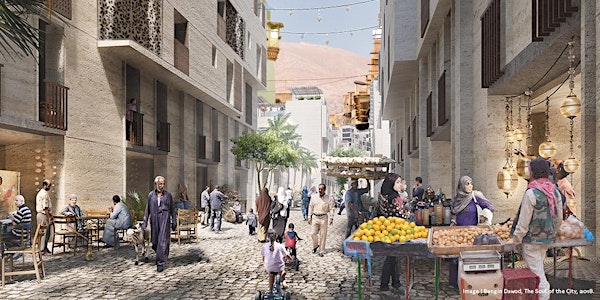 Spaces of Peace: Architecture as Contextual Diplomacy
Location
Academy Palace
1 Rue Ducale
1000 Bruxelles
Belgium
Architecture is a tool for peace-building and peace mediation. How do built environments contribute to peace – or conflict?
About this event
SPACES OF PEACE: ARCHITECTURE AS CONTEXTUAL DIPLOMACY
Talks, Brussels | 21 November 2019 | Free admission, registration
___
Our built environments – spaces, architecture and urban spaces – have a physical, cognitive and emotional impact on us. This affects our behaviour and how we interact with each other. Built environments enable social encounters or prevent them. Spaces that do not function in their intended use trigger annoyance and distrust not only towards the space, but also towards other people in the space. Surroundings that feel safe emotionally spark experiences of trust and hope.
The societal impact of built environments as a contributor to peace, stability, polarisation or conflict is a rising perspective on architecture. 'Spaces of Peace – Architecture as Contextual Diplomacy' talks approach architecture as a tool for peace-building from spaces of peace mediation and reconstruction of post-conflict cities to building peacetime cities that prevent polarisation and conflict. The talks open up perspectives to how architecture and design can contribute to literally building peace now and in the future.
The event is part of the official programme of Finland's Presidency of the Council of the EU.
___
REGISTRATION + LANGUAGE
The event is free of charge, but please reserve your seat by registering.
Language of the event is English.
___
MORE INFORMATION + UPDATES
Spaces of Peace – Facebook Event
___
SPEAKERS + TALKS
Esa Laaksonen | The Impact of Space – Case: Spaces of Peace Mediation
Architect | Friman Laaksonen Architects. Helsinki, Finland
Helena Sandman | Designing with and for Empathy
Architect | Hollmén Reuter Sandman Architects. Helsinki, Finland
Bengin Dawod | Architect as Peacebuilder
Architect, urban designer | The Soul of the City. Aleppo, Syria / Amsterdam, The Netherlands
Miriam Bensky | Changing Spaces of Peace Dialogues
Independent conflict resolution advisor. Ankara, Turkey
___
MODERATOR
Heini Lehtinen
Designer, founder | Raven & Wood Agency. Helsinki, Finland
___
PARTNERS
The Finnish Cultural Institute for the Benelux
The Embassy of Finland in Belgium