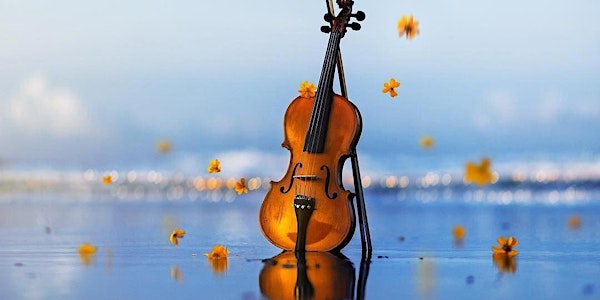 Spacious into Summer: Mindfulness, Yoga & Deep Listening for Musicians
Refund policy
Refunds up to 1 day before event
Eventbrite's fee is nonrefundable.
One-day retreat with Susanne Olbrich, Anna Mavromatidi Whyte and Richard Bentley
About this event
A day to relax, be present and explore ways in which mindfulness, yoga and meditative listening can refresh and re-energise your musical activities. Whether you're a musician, artist working with sound, or simply have an interest in listening and music-making, this day of gentle activity is here to support your mindful presence , inspire you and offer spaciousness and rest.
Mindfulness practice has plenty to offer musicians, supporting clarity of mind, emotional resilience and a deepened awareness of the body. In a supportive atmosphere we will practice listening to the body and allow the mind to calm down as we literally 'come back to our senses'. We will use mindful movement, meditation and creative listening practices to ground us in the present, explore our relationship with the soundscape, and connect with each other.
The day is suitable for musicians who are new to mindfulness and/or yoga, as well as for those who wish to deepen their experience. Our yoga practices will be gentle, nor requiring any particular level of fitness.
As well as enjoying the day together, we hope that the practices offered can be easily integrated into the rhythms and flow of your everyday life. To help in this, all participants will receive recordings of the guided practices after the retreat.
We would love you to join us on this day of exploration and discovery. If you have any questions, do contact us at: mindfulmusic@tutamail.com.
Our wish for this retreat is to be accessible for everyone regardless of your current financial circumstances. If you need a further reduction in order to take part please contact us to discuss.
Susanne Olbrich is a pianist, music educator and mindfulness teacher. The focus of her work is on exploring music-making and creative practice in connection with mindfulness practice. She loves building community among mindful musicians and artists and co-founded the Mindful Artists Network. www.susanneolbrich.net
Anna Mavromatidi Whyte is a classically trained pianist and piano tutor with an interest in embodied mindfulness. She developed the course 'Creating Space - Yoga and Mindfulness for Musicians', now in its second year, as well as the YogaMind classes which she offers on a regular basis.
Richard Bentley is a sound artist and musician with a research interest in quiet spaces and the contemplative arts. He has recently completed doctoral research exploring soundscape and positive experiences of silence and regularly works with community arts organisations. www.smallsilence.org