About this Event
In February 2011, something powerful happened in a restaurant in Warwick...
A group of 90 businesses came together after connecting on Twitter. They created a movement in Warwick town that would eventually lead to local campaigns, national recognition, and eventually a van driver falling in love and quitting the road to start an online marketing agency.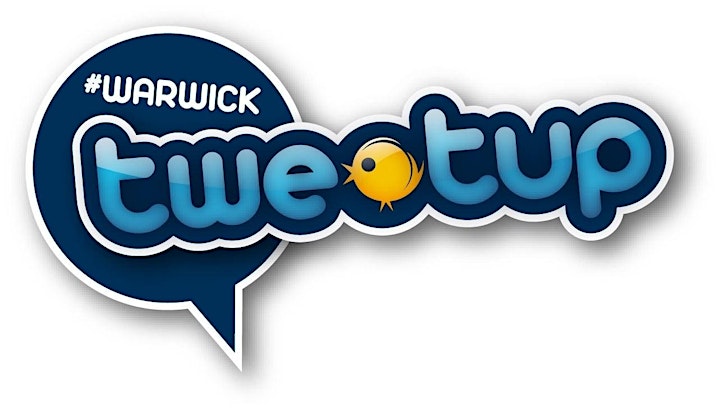 WarwickTweetup was our first rodeo… but we've come a long way since then...
As extraverts who love meeting people, networking has always been at the hub of what we do. We've attended hundreds of events but we miss running our own events.
So, we thought it was about time we got back on that horse…
After re-branding in 2015 to Spaghetti Agency – the Wild West agency – we set up a Facebook group for our clients and close connections. In recent months this group has become increasingly popular and the members are loving the networking and chat.
On January the 24th we'll be bringing 60 people from the Spaghetti Besties group into one venue to put real faces to the names of people we've been talking to online.
We've been looking for a reason to have an event for ages. The popularity of the group and the vibe from the members has made us giddy up and get on with it!
Are you ready? Let's ride…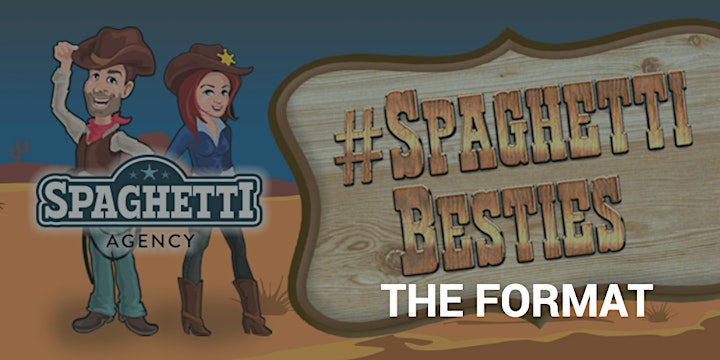 The format:
Open and informal networking with friendly Besties.
No speed networking. No forced conversations. No guest speaker. No exhibits. None of that awkward or forced stuff.
No, this is a pure meet-up!
Join us, talk, network, swap cards, hug each other, or do some high fives if you like.
Online relationships that are already formed need no encouragement to chat in real life.
The venue: Cellar Club, Leamington Spa
The time: 12-2pm (we'll likely stick around for longer for those who can!)
If you've been chatting in Besties, then you need to be here...
Tickets are limited so grab yours now!
THIS is when it all comes together. THIS is when the relationships are cemented, and the magic happens.
There are limited spaces, so please don't book unless you can make it.
We can't wait to see you there!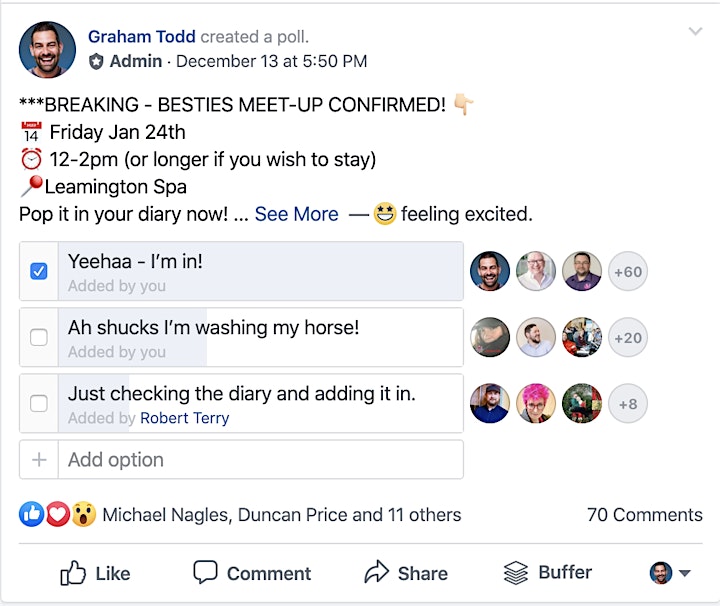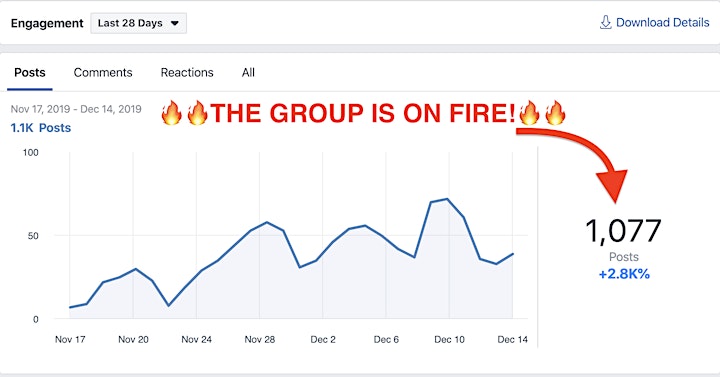 BOOK YOUR TICKET NOW - PLACES ARE STRICTLY LIMITED