About this Event
Day 1 of SPARC 2019, includes a fascinating line up of talks, posters, workshops, art installations and an ice cream van! Our students will be explaining their research throughout the day on subjects ranging from Acoustics to Zoology.
Highlights:
Keynote Speaker: Nazir Afzal OBE
We are thrilled to announce that our first keynote speaker is former Chief Crown Prosecutor for North West England, Nazir Afzal OBE. During a 24 year career, Nazir has prosecuted some of the most high profile cases in the country and advised on many others and led nationally on several legal topics including Violence against Women & Girls, child sexual abuse, and honour based violence. He had responsibility for more than 100,000 other prosecutions each year. His prosecutions of the so called Rochdale grooming gang, BBC presenter Stuart Hall and hundreds of others were groundbreaking and drove the work that has changed the landscape of child protection. He is the Chair of Hopwood Hall. He was appointed to the Independent Press Standards Organisation (IPSO). He is also National Adviser on Gender Based Violence to the Welsh Government. Most recently he joined the advisory board of Google's Innovation Fund for counter-extremism.
Nazir has received many accolades and in 2005 was awarded an OBE by the Queen for his work with the CPS and involvement with local communities. He has also had the honour of being the only lawyer to ever prosecute a case before the Queen. Nazir was selected for the Asian Power 100 along with the Muslim Power 100 list, recognising him as one of the 100 most influential leading Muslims and Asians in the UK.
"An inspiring figure, forensically intelligent" - The Times
"The authentic voice of British Justice" – The New York Times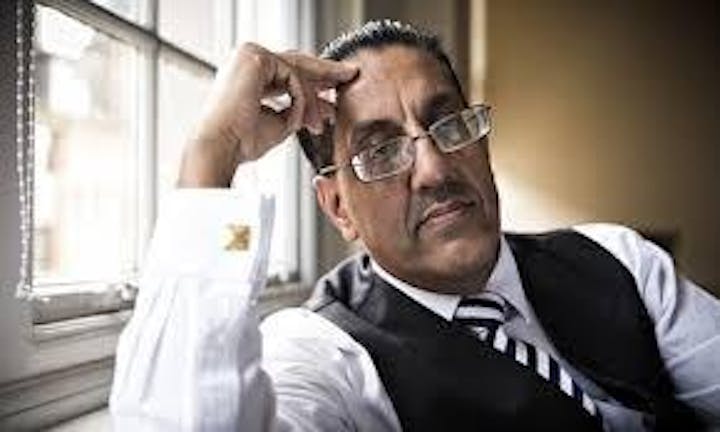 3 Minute Thesis (TM) Final
Watch Salford's finest battle it out for the 3 Minute Thesis (TM) crown. Hosted by Prof Alison Brettle, our contenders have just 3 minutes and one Powerpoint slide to explain their whole PhD. The winner will be announced by Doctoral School Director, Dr Ursula Hurley, at the end of the day's proceedings.
Supervisor of the Year
Find out which of our academics has been recognised as our 'Supervisor of the Year', and hear the secrets of their success.
Exhibition of Practice as Research
Researchers from the School of Arts and Media showcase research they are conducting through creative practice. Expect performances, screenings, interactive encounters and exhibits throughout the afternoon.

GDPR Statement for the Festival of Research
Data Protection: By registering for this event with The University of Salford's Festival of Research you will be giving us permission to process data about you. We do this in order to carry out the administration of the event; that is we only collect, store, use and disclose the data for any purposes connected with your enquiry, booking and possible future events.
Photography Disclaimer: During this event we may take photographs or film activities for use in future Festival of Research or University of Salford publicity materials. If you wish NOT to be photographed during this event then please advise us accordingly ahead of the event by contacting us by email: festivalofresearch@salford.ac.uk or speak to a member of the organising team at the event - they can be identified by wearing a Festival of Research 'happy to help' badge.