About this Event
Day 2 of SPARC 2019 continues with our more fantastic presentations from our postgraduate researchers and sees the return of our ice cream van. We'll also be talking about protecting your ideas and celebrating the launch of our Doctoral School.
Highlights:
Keynote Speaker: Prof Ben Light, Associate Dean Research (School of Health & Society)
On day 2 we warmly welcome our very own Prof Ben Light. Ben rejoined the University in 2016 as Professor of Digital Society. Prior to this he held a Research Capacity Building Chair of Digital Media Studies at Queensland University of Technology, Brisbane, Australia. Ben has also worked for the University of Manchester, the NHS Executive and the National Health Service.
Ben's research is concerned with the everyday (non)consumption practices associated with the digital. He also has interests in digital gender and sexuality, digital methods, and digital engagement/evaluation as well as a long standing interest in practices associated with digital dating and hooking up. He has been involved in the generation of over £1.75M in research funding. Previous research partners include the Imperial War Museum, the London Symphony Orchestra, and the LGBT Foundation. Current partners include Public Health England, Salford City Council, JISC and the BBC.An entertaining and enlightening speaker, you can find out more about Prof Ben Light at http://benlight.me/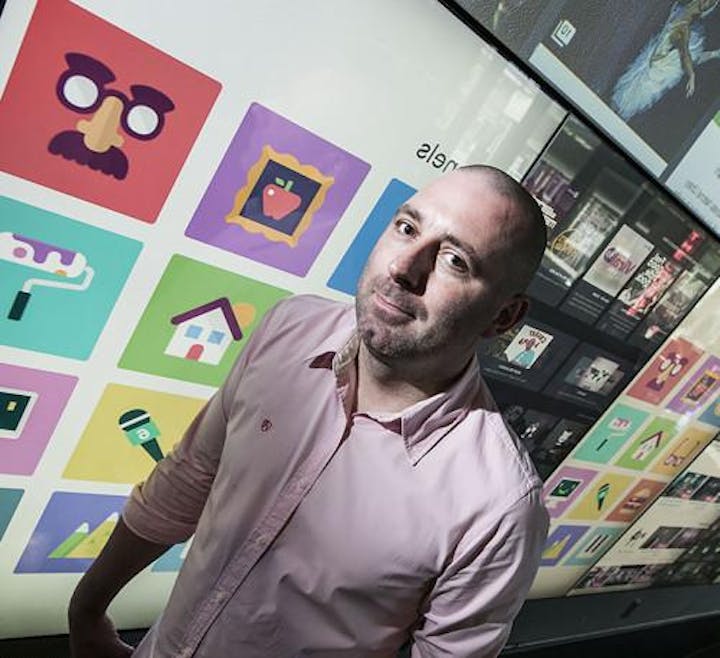 Home Truths Colouring Wall
What 'Home Truths' have YOU heard about at SPARC 2019? Add them to our giant front page story...
Conference Prize Giving
Come and cheer on our prize winners with awards being bestowed for the best posters and presentations delivered throughout SPARC 2019.
Doctoral School Launch
Fun times, fizz and cake! Celebrate with us as we launch our Doctoral School with a live performance from the Dark Peak's finest 'Rook and the Ravens', playing rock and pop tunes that you'll know and love!

GDPR Statement for the Festival of Research
Data Protection: By registering for this event with The University of Salford's Festival of Research you will be giving us permission to process data about you. We do this in order to carry out the administration of the event; that is we only collect, store, use and disclose the data for any purposes connected with your enquiry, booking and possible future events.
Photography Disclaimer: During this event we may take photographs or film activities for use in future Festival of Research or University of Salford publicity materials. If you wish NOT to be photographed during this event then please advise us accordingly ahead of the event by contacting us by email: festivalofresearch@salford.ac.uk or speak to a member of the organising team at the event - they can be identified by wearing a Festival of Research 'happy to help' badge.