Spark a Movement, Build a Readership (& Make Money Doing It) w/ bestselling...
Event Information
Refund Policy
Refunds up to 1 day before event
Eventbrite's fee is nonrefundable.
Description


* This is a LIVE, virtual interview with author and entrepreneur Chris Guillebeau. Limited Spots. *
An intimate conversation with Chris Guillebeau, New York Times Bestselling author of The $100 Startup, The Happiness of Pursuit, and The Money Tree.


So you've started a blog, written a book. What next?
Whether you have a publisher or you're self-publishing, chances are that you'd like to share your message with the world. But how can you find your first 100 readers and grow that to 10,000 and beyond?
Meet Chris Guillebeau.
He's grown his blog from zero readers to hundreds of thousands. He's authored multiple New York Times bestsellers. And today when he launches a new book product or even an event, it sells out instantly.
How does he do it? Simply put: by building an army of allies eager to support his work.
But it wasn't always like that for Chris.
Working for four years as a volunteer in West Africa opened his eyes to the world and emboldened him to begin a quest: visit every country in the world before turning 35. Chris started documenting his journey on his blog Art of Non-Conformity.
Week by week, post by post, Chris grew his blog from zero readers to thousands hanging on his every step. Along the way he self-published two ebooks: 279 Days to Overnight Success and A Brief Guide to World Domination, a work-life manifesto read by more than 100,000 people in 60 countries in the first six months of launch.
In the decade since, Chris has authored seven more books on lifestyle design and entrepreneurship, including New York Times bestsellers like $100 Startup, Side Hustle, The Happiness of Pursuit, and his latest, The Money Tree. He's also built Side Hustle School, a wildly popular podcast with more than 2 million monthly downloads, to help people create a new source of income without quitting their job.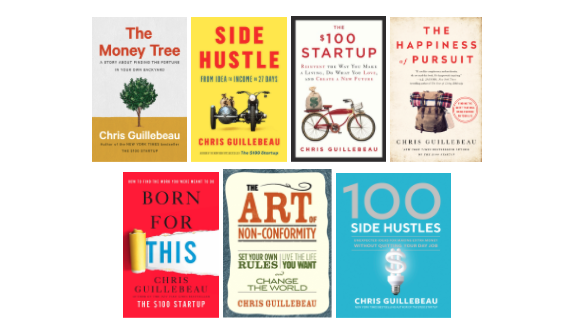 Join us for our conversation with Chris Guillebeau about becoming a disciplined writer, building a global community around your work, and making it as a full-time writer.
We'll also discuss:
Chris's transition from travel blogging to non-fiction to fiction

How to build a strong brand around your writing

How to spark a movement and create a global community around your work

Underneath the hood of a NYT bestselling author's lifestyle, income, and routines

Managing finances as transitioning into a career as a writer

How to act entrepreneurial with your writing career – even if you don't think of yourself as an entrepreneur

Getting out of your head and getting started on your next project

Where to start building an audience from scratch

And much more


This event is run in partnership with The AllBright and will be streamed live. There will be an opportunity for Q&A with Chris at the end of the session.
Our Guest Writer: Chris Guillebeau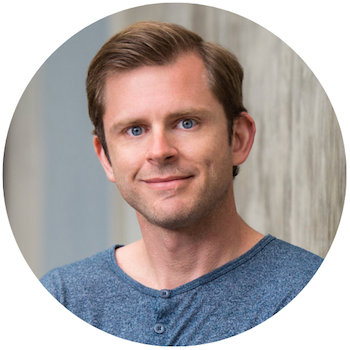 Chris Guillebeau is the author of seven books. His first book, The Art of Non-Conformity, was translated into more than thirty languages. His second book, The $100 Startup, was a New York Times and Wall Street Journal bestseller, selling more than 700,000 copies worldwide. His newest book, The Money Tree is all about finding fortune in your own backyard.
His daily podcast, Side Hustle School, is downloaded more than 2 million times a month. Every summer in Portland, Oregon, Chris also hosts the World Domination Summit, a gathering of creative, remarkable people with thousands in attendance.



** Want free access to interviews like these? **
Become a Patron of London Writers' Salon and you'll get access to interviews like this, monthly office hours with expert editors and agents, plus accountability to nail your writing projects.

At The London Writers' Salon, we host:
Daily Writers' Hour: Virtual community writing sprints each weekday morning from 8-9am BST. Free for anyone to attend. Get some focused writing done with us!

Ask-All Interviews: Twice a month, we host intimate interviews with accomplished authors, novelists, screenwriters, poets, playwrights, bloggers & more.

Mighty Masterclasses: Learn from expert editors, agents, and publishing professionals on how to improve your craft and get published.
Whether you're at the start of your writing journey or deep into a writing career, kicking off a new book, in the middle of a screenplay, or keeping up a blog – the London Writers' Salon is for you.
Your Hosts:

Matthew Trinetti is a writer, publisher, TEDx speaker, and professional facilitator. Matt has spent the last 6 years designing and leading programmes at Escape The City to help unfulfilled professionals pursue more creative work and reinvent their careers. As a publisher, Matt published Stephen Markley's Tales of Iceland, a perennial seller on Amazon and in Iceland. Matt's writing has appeared in Quartz, Observer, Huffington Post, and on his blog GiveLiveExplore.com.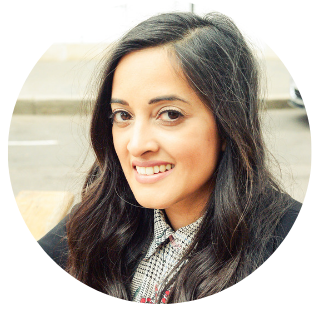 Parul Bavishi has been an editor for over a decade. She is an editor at Story Grid where she works with thriller, nonfiction and YA writers to help them create better stories and get published. Parul is a co-host on the Storygrid Showrunners podcast dedicated to analysing hit TV series to help writers understand story structure. She co-founded the Salon with Matt in 2019.

Can't join this time but want to hear about future events? Let us know.
Date and Time
Location
Refund Policy
Refunds up to 1 day before event
Eventbrite's fee is nonrefundable.