Description
Welcome to Spark
Extraordinary networking to ignite your inspiration
Spark is a monthly evening networking event that brings the capital's top entrepreneurs and career professionals together to connect, collaborate and get inspired.
Held in the heart of the most exciting city in the world, Spark will help you grow your business, expand your network and ignite your business through people and speakers at the top of their game.
Free fizz on entry, an informal introduction with your hosts Karen and Carole Ann and an extensive list of attendees to spark with (that will be sent out before each gathering).
Our April speaker is journalist and editor extraordinaire, Marina Gask. Marina has more than 20 years' experience and is a former women's magazine editor at titles: Top Sante, More, Sugar and John Lewis Edition.
She also taught journalism at Goldsmiths and London Metropolitan universities and is a copywriter for SMEs, and writes for a variety of consumer magazines, including Red and Marie-Claire, business titles such as Director Magazine, plus Daily Telegraph and Huffington Post.
A guest speaker who coaches entrepreneurs on blogging and raising their media profile, Marina will be presenting: 10 Tips For Communicating Your Business Message from writing a must-read press release or home page to crafting a blog or newsletter that your clients can't wait to read.
Our aim is to Spark your business, your career and your networking life and to fire up your future success – we can't wait to welcome you.
Carole Ann Rice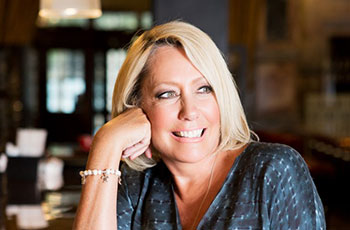 Karen Campbell