Description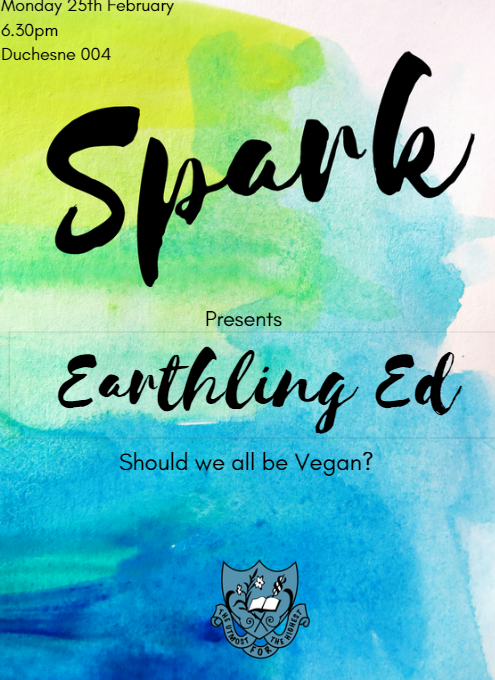 Earthling Ed is a powerful communicator of one of the fastest growing trends ever: Veganism.
He has spoken at over 1/3 of UK universities and has given speeches across the world, and we are very excited to welcome him to speak at the University of Roehampton.
There will be a screening of the documentary The Land of Hope and Glory, which is centred on animal agriculture in the UK, followed by a Q&A.
With 1 in 8 people in the UK now vegetarian or vegan, this is sure to be one of the diets of the future. Animal welfare concerns, environmental factors and health benefits are the top three reasons for this drastic change in lifestyle and with high profile celebrity backers Veganism looks like it is here to stay.
We can't wait to welcome Earthling Ed to campus and hope you are curious enough to join us. No need to be a vegetarian or vegan or even thinking about it. The only requirement for the evening is that you have an open mind and are up for a discussion.
"If you think that being vegan is difficult, imagine being a factory farmed animal."