Description
Spark is a monthly evening networking event that brings the capital's top entrepreneurs and career professionals together to connect, collaborate and get inspired.
Held in the heart of the most exciting city in the world, Spark will help you grow your business, expand your network and ignite your business through people and speakers at the top of their game.
Free fizz on entry, an informal introduction with your hosts Karen and Carole Ann and an extensive list of attendees to spark with (that will be sent out before each gathering).
We are thrilled to welcome Michelle Ovens, M.B.E as our inaugural speaker at the February launch. Michelle is the founder of initiatives: Small Business Saturday, f:Entrepreneur and Do It Digital and will be sharing her insight on how businesses thrive and survive exclusively at Spark, as well as be on hand to answer any of your questions.
Our aim is to Spark your business, your career and your networking life and to fire up your future success – we can't wait to welcome you.
Carole Ann Rice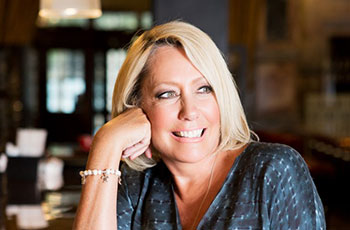 Karen Campbell