Description
Was Your New Year's Resolution To Do Something About Getting Coaching Supervision This Year?
To get us off to a flying start we will be focusing on the importance of the system in your coaching. Using our own challenges and dilemmas from our coaching clients we will look at these with a systems lens to see how we can add more value to our coaching session and therefore to our client for greater shifts.
"Systemic Coaching Supervision is the supervision of a coach or team of coaches which :
· Is informed by a systemic perspective;
· Is in service of all parts of the system learning and developing
· Attends to the client in relation to their systemic context(s)
· Includes and reflects upon the coach and the supervisor
· as part of the systemic field."
Hawkins 2011
Discount - Special Offer
Due to increased Venue charges and their request for pre-payment this year, we've had to put up the cost per Group session to £75.00 + VAT.
So we're making you a special offer - for a limited time if you book ANY 4 sessions in advance you can have them at last year's price of £65.00 + VAT per session!
That means you can plan your supervision sessions to suit your business and personal commitments AND get them at a special price!

To take advantage of this real saving, just email Super-Vision Saving, telling us the dates you'd like to book, and we'll send you a special promotional code which will give you £10.00 off the cost of each one of the four dates you choose.

FAQs
Please be at Luther King House for 3.15 pm ready to start the session at 3.30 pm. Grab a coffee in the dining room which is on the right as you go into reception. The meeting room is through reception and then the open courtyard. The name of the meeting room will be on the board in reception.
If you are using sat nav - please check the directions before you set off as they are not all precise in locating the venue. Parking at the venue is limited but there should be space available on the road adjacent.
Organiser of Spark Group Supervision 28 January 2014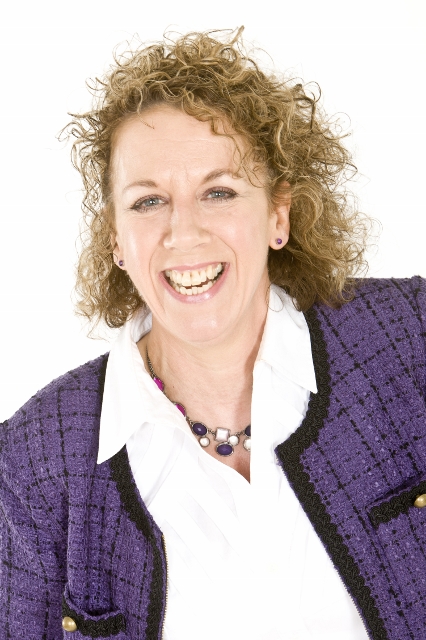 Julia Menaul is an Executive Coach and Supervisor at the practice she set up, Spark Coaching and Training, in 2001. With a 25 year background in facilitating groups, Julia has trained managers in coaching skills in the public, private and not for profit sectors. Some her clients have included Manchester City Council, The Fire Service, Timpson Ltd, Kepak Foods Ltd, Salford University, Central Manchester NHS Trust, Co-op Group, Network Warrington, Johnnie Johnson Housing Trust  and Hull College.
Julia is the Regional Co coordinator for the Association of Coaching Supervisors in the Northwest and a Member of the British Psychological Society.

Julia started her career in retail operations for Lewis's Ltd, Littlewoods and Mackays. After discovering her passion for people development she became a trainer at Help the Aged and then became UK Training Manager for Dedicated Micros, one of the worlds leading manufacturers of CCTV and video surveillance equipment. Before becoming an independent coach in 2001, Julia was the first female Head of Training at Greater Manchester Magistrates Courts responsible for all staff and management development.
Julia is an Accredited Coach with the Association for Coaching and has a BA in Psychology, post graduate diplomas in Human Resource Development and in Executive Coaching plus supervision qualifications from Bath Consultancy Group and the Coaching Supervision Academy.
She is a Fellow of both the Chartered Institute of Personnel &Development and Institute of Training & Occupational Learning.