Description
Welcome to Spark
Extraordinary networking to ignite your inspiration
Spark is a monthly evening networking event that brings the capital's top entrepreneurs and career professionals together to connect, collaborate and get inspired.
Held in the heart of the most exciting city in the world, Spark will help you grow your business, expand your network and ignite your business through people and speakers at the top of their game.
Free fizz on entry, an informal introduction with your hosts Karen and Carole Ann and an extensive list of attendees to spark with (that will be sent out before each gathering).
Our March speakers are marketing and branding guru Scott Morrison and founder of Small Business Saturday UK, Michelle Ovens, MBE.
Scott has unique experience having worked with or at some of the world's biggest agencies and brands over the last 20 years as well as creating two successful startups with a combined turnover of nearly £1m in the last four years.
He is the founder of Unleash The Boom, helping people and teams find and focus on their Boom! and working with clients to help them perform at their best.

He will be sharing with us his thoughts on how to lead with Boom! and make a real difference in your business with six simple steps you can take tomorrow to help your business go with a Boom!
Michelle Ovens, MBE is a broadly experienced director of small businesses and campaigns, targeting engagement of multiple stakeholders including government, big business and media.
As director of peak b Ltd, she oversees a number of high profile national campaigns. She is the director for Small Business Saturday UK, Do It Digital and she launched The Small Awards last year.
Michelle was awarded an MBE in the Queen's Birthday Honours 2015 for Services to Enterprise and we're thrilled she's joining us for Spark where she will be talking about her journey and the vitality of small businesses in the UK.
Our aim is to Spark your business, your career and your networking life and to fire up your future success – we can't wait to welcome you.
Carole Ann Rice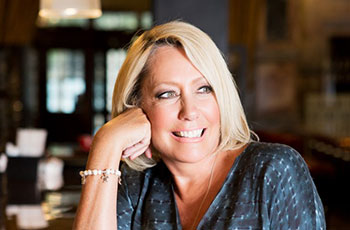 Karen Campbell