Description
Welcome to Spark
Extraordinary networking to ignite your inspiration
Spark is a monthly evening networking event that brings the capital's top entrepreneurs and career professionals together to connect, collaborate and get inspired.
Held in the heart of the most exciting city in the world, Spark will help you grow your business, expand your network and ignite your business through people and speakers at the top of their game.
Free fizz on entry, an informal introduction with your hosts Karen and Carole Ann and an extensive list of attendees to spark with (that will be sent out before each gathering).
Daniele is co-founder of Utopia, a business change consultancy that re-wires business for the Age of Creativity. Utopia's purpose is to inspire business to think creatively, train staff to behave differently and fundamentally provide consultancy services to rewire the organisation from the inside out.
Alongside Utopia, he co-founded and nurtures a number of communities, which include Brand Social, Creative Social and Innovation Social, which are all focused on accelerating creative and innovative thinking.
He is also a leader in the diversity space – he co-founded Token Man, an initiative to get men into the gender equality discussion as well as The Great British Diversity Experiment, the first ever diversity initiative designed for and by the communications industry that provides specific and practical insight into why diversity works and ​how to leverage it. He is also on the Advisory Board of Creative Equals and is a mentor on the BAME2020 initiative.
Daniele is a Hyper Island Masterclass Speaker and a visiting professor at the European Business school (ESCP). He has won Gold at Cannes, co-edited and co-authored a number of books, including Creative Superpowers which is due to be released in 2018, and is the only qualified accountant to have judged on D&AD.
Our aim is to Spark your business, your career and your networking life and to fire up your future success – we can't wait to welcome you.
Carole Ann Rice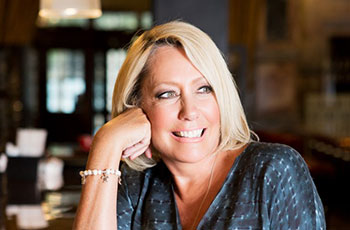 Karen Campbell