Description
Learn the art of Tambour Beading, sometimes known as couture beading. You'll learn how to make chain stitch on fabric using the special tambour hook, how to attach beads, sequins and pearls, and combine them to make rich and sparkling designs.For returners, if you've already been learning some tambour, or total beginners! If you're interested but only want to try one session, come on a drop-in basis - £30 plus the cost of any materials you buy from me for one two-hour session.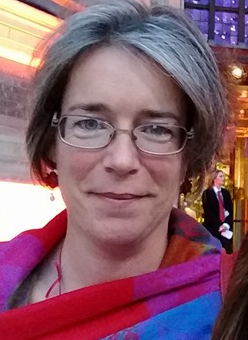 About the Tutor: Caroline Homfray teaches Tambour (amongst other things) at the Royal School of Needlework, and is known by her students for her patience, warmth and ability to create a positive and supportive learning environment. She loves to experiment with all sorts of crafts, as well as drawing and painting, and exhibits with the textile group Wey Valley Workshop.

The course fee includes a materials charge of £14; tambour hooks and embroidery frames can be borrowed and bought.



www.carolinehomfray.co.uk