Sparks Live Cookalong – sign up now!
About this event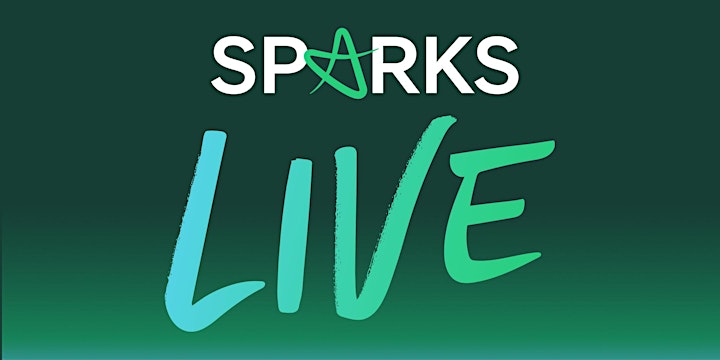 Tis the season for delicious Christmassy baking and the season to announce our next LIVE Sparks event. For December's bake along, resident chef Chris Baber is joined by This Morning's regular baking guru and cake decorator extraordinaire, Juliet Sear. Sign up now and join us for our sweetest FREE event yet!
Tempted? See you there!
RECIPE
Festive wreath and tree cupcakes (serves approx. 12-16)
YOU WILL NEED
• Cupcake tin
• 12-16 cupcake cases
• Stand mixer with a paddle attachment (or bowls/wooden spoons)
• Cooling rack
• 3 piping bags
• 3 small 'open star' style piping nozzles
• Small stepped pallet knife (or butter knife)
FOR THE SPONGE
• 4 M&S Free Range Large Eggs
• 200g M&S British Salted Butter
• 200g M&S Fairtrade Light Muscovado Sugar
• 200g M&S Organic Self Raising White Flour
• M&S 30g Fine Sea Salt Crystals
• M&S Vanilla Extract
• 1 tsp M&S Ground Cinnamon
FOR THE BUTTERCREAM
• 250g M&S British Unsalted Butter
• 500g M&S Icing Sugar
• M&S Green Colouring Gel
FOR DECORATION - PICK YOUR FAVOURITES!
• M&S Christmas Tree Sprinkles
• M&S Chocolate Medley Decorations Mix
• M&S Colin the Caterpillar Sprinkles Mix
• M&S Percy Pig Party Sprinkles
• M&S Jazzie Sprinkles
• M&S Colin the Caterpillar Candy Cane Fruit Gums
• M&S A Waggle of Walters Chocolates
• M&S Snomballs
• M&S Percy Pig and his Festive Helpers
• M&S Ice Cool Colin the Caterpillar Faces
• M&S After Dinner Mint Batons
• Additional M&S Icing Sugar to sprinkle
METHOD
1. Line a cupcake tin with cupcake cases, and preheat a fan oven to 170°.
2. In a stand mixer, beat together the butter and sugar until pale and fluffy. Then add in your eggs one at a time on a slow speed until all incorporated – scrape down the mix from the side of the bowl half-way through. Then add a splash of vanilla extract.
3. To your bowl of self-raising flour, add a pinch of salt and a heaped teaspoon of cinnamon before adding to the egg mix. Remember to mix at a slow speed so as not to overwork! Scrape down the side of the bowl and check it's all mixed in at the bottom.
4. Fill the cupcake cases to just over half-way and put into the oven for 12-15 minutes. When fully baked, remove from the oven and leave to cool in the tin on a rack for 5 minutes and then take out onto the rack and place to cool.
5. Whilst your cupcakes baking and cooling, make the buttercream by beating the butter, icing sugar and vanilla together until very pale, light and creamy.
6. Add half a tablespoon, filling to the centre of each square and dab water around the edges with your finger. Fold each square into a triangle and bring the two corners on the longest side together, pinching to make sure it sticks.
7. Cover each cupcake in a white base by spreading over the top with a palette knife as demonstrated. Then, split the remaining buttercream mix into 3 separate bowls, and colour each to a light, medium or dark green colour. If you prefer you can simply just do one colour, but we suggest a mix of shades!
8. Put each into a piping bag, and pipe around the outside of the cupcake mixing between the three colours to create a wreath. Top with sprinkles for the lights and details. To make trees, place the matchmaker or stick into the centre of the cupcake, break to preferred height and pipe with dark green up and down the stick to coat, then pipe pointy details from the bottom upwards to create a tree. Finally, dust with icing sugar or glitter icing sugar for snow.
Organiser of Sparks Live: December Cookalong, with Chris Baber and Juliet Sear