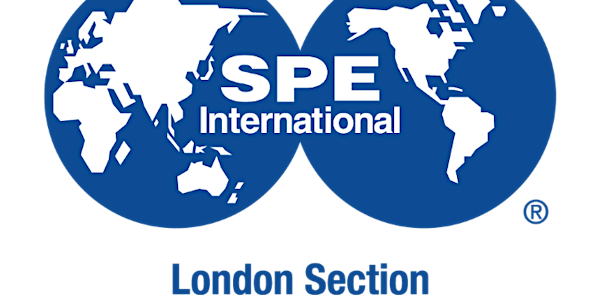 SPE zoom Meeting at Imperial College: January 25, 2022
SPE hybrid in-person /zoom Meeting at Imperial College, Royal School of Mines on Tuesday 25th January 2022
About this event
We would like to invite you and your colleagues to the January London Section "hybrid meeting" – it will be held in-person and broadcast on Zoom. From 5.00 pm until 8.30 pm GMT there will be a former Distinguished Lecturer talking on Drilling with Glass & Air and a current Distinguished Lecturer on the Impact of Climate Issues on the Energy Industry.
The event will be held at Imperial College and streamed via Zoom. For those attending virtually, after we have received your booking, the Zoom log-in details will be sent prior to the event. For those attending at Imperial College, these are the current covid rules for students and visitors:
Wear face coverings in all shared space and when walking through shared space/ corridors anywhere on campus. I.e.: wear a face covering as soon as you enter the building until you leave. Soft drinks and food are permitted at meetings, but not alcohol.
Regards,
Tim Lines
SPE London Section - Programme Chairman
Email: tim.lines@oilfieldinternational.com
Agenda:
Time (GMT) Talk and Speaker
17.00 -18.30 Talk 1: Drilling with Glass & Air, using Hollow-Glass-Spheres as Drilling Mud, Tom Bradley, Martin Rylance, Distinguished Advisor, Three60 Energy
18.30 -19.00 BREAK. Sandwiches and soft drinks at Imperial College
19.00 -20.30 Talk 2: Impact of Climate Issues on Energy Industry Through 2050, Philip Grossweiler, SPE Distinguished Lecturer and Exxon (retired)
Venue: Imperial College, Royal School of Mines, Prince Consort Road, London SW7 2BP
http://www.imperial.ac.uk/engineering/departments/earth-science/
Queries : email katespe@aol.com.
Organiser of SPE zoom Meeting at Imperial College: January 25, 2022
The Society of Petroleum Engineers (SPE) is a not-for-profit professional association of more than 160,000 members, who are engaged in energy resources development and production.
The SPE is a key resource for technical knowledge related to oil and gas exploration and production. It provides services through publications, events, training courses and online resources at www.spe.org. Income from SPE events and services are invested back into SPE to support many other society programs.