About this Event
Speak to Grow Your Business and Monetise Your Speaking - Half-Day Intensive - Online
Are you a business owner?
Have wanted to use speaking as a marketing strategy?
Are an entrepreneur who needs to get on more stages to grow the business and the brand?
Do you need to add speaking as a strategy?
If you have answered yes to any of those questions, we can help.
You have the knowledge and experience to be a recognised expert in your industry, but gaining that foothold as a key influencer has proven harder than you thought.
You're looking for a better way for clients to sit up and notice you, but have yet to find the right messaging that converts. There is where we can help you.
You see others using public speaking as a successful platform to drive business growth and tap into new markets but are unsure how to get started. Why not you?
As your vision to take your business to the next level expands by the day, you know NOW IS THE TIME to find the right strategy to help you get there.
Sound familiar?
We get it!
Give us your time and we'll show you how speaking can elevate your business, help drive revenue growth, generate more leads and provide opportunities for increased national and international exposure so that you can make a bigger impact and reach the right audience. Learn proven strategies to grow your business through speaking, audit your current speaking skills and leave with a solid elevator pitch.
NO EXPERIENCE NECESSARY!
We'll also take you step by step through The Speakers' Method, our proven formula that has helped thousands of speakers gain more confidence, hone their messaging, significantly increase visibility and book more gigs to gain business funding, growth and exposure through national TV appearances, Tedx talks and more.
Timings: 9:15am - 2:30pm
What other say
Pat Duckworth recommends Speaker Express London.
So glad I started 2020 by attending Elliot Kay's Speaker Express training. I've been a public speaker and trainer for nearly 10 years and there is always something new to learn. Really practical training with exercises that helped me not only to think about my speaking but also my brand and messaging. Extra bonus - met some amazing people and new contacts.
Sarah Clare recommends Speaker Express London.
Two weeks ago I attended a Speaker Express workshop and then this weekend I delivered the talk for the first time at a conference in Italy. Delivering my talk I felt calm and confident and so much of this was down to the expert support and advice they created a really safe space, which both supported us to take risks, but also be gentle with ourselves as fears came to the surface.
Ben Clench recommends Speaker Express London
I attended the one day intensive on How to Grow Your Business through Public Speaking yesterday in London. It was very useful on how to useful on how to express Calls To Action with to your audience. I highly recommend this as a new string in your bow to get greater awareness and attract more customers.
If You have any questions please email us
hello@speakerexpress.co.uk
Or call us the office on 0208 895 6419
To your speaking success
Elliot and the team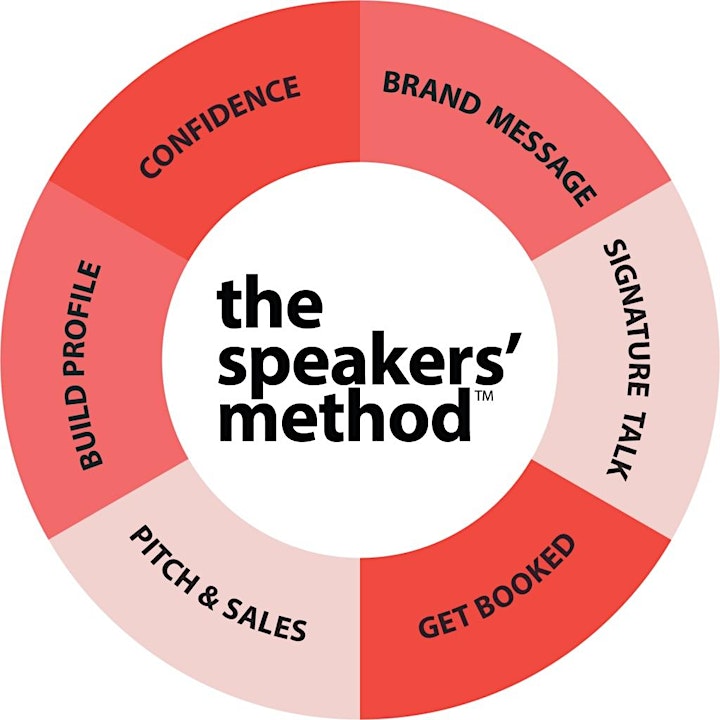 Don't let another year pass before you become our next success story, grab a spot before your competitors do!
To the power of speaking, and becoming SO COMPELLING on stage that your audience CAN'T forget you!
Elliot
What others say
'If you have a BUSINESS it's a must for you to be able to speak from stage. You will develop material that you can use for your speaking engagements and experience what it is like to embody being an incredible speaker. As a result of that I progressed with my speaking in a short amount of time.'Marina M., Effortless Living
'Brilliantly executed with passion, love and professionalism. I left feeling empowered, inspired and loved. When I arrived I thought I was a good speaker as I have delivered a lot of small speeches and workshops, by the end of the day I self-actualised I am not. I felt safe in the environment they created, I dropped my inner critic and opened myself up to being more daring, vulnerable and to learn, grow and improve with everyone else who was there.' Tony S., Author, Speaker, Human Behaviour & Cognitive Specialist
'I teach people to use their voice more effectively and have been to other speaker training communities in London that don't match what Annik offers at Speaker Express. My recommendation will always go to Speaker Express as the place to train because of the opportunities, the community and the professional feedback to the speakers.' Emma C., Voice Coach & Impact Consultant
'I joined Speaker Express four months before my biggest speaking gig ever: a 45-minute plenary session to 300 people in the US. Speaker Express taught me how to be 100% myself on stage, how to be vulnerable, how to connect with my audience. After my speech, I received a standing ovation, 27 invitations to speak elsewhere, and my mailing list trebled. Do it.' Elaine Hopkins - Author, Speaker & Adventurer
Your trainers
Elliot has been doing stage performances and public speaking since he was 11. Starting out as a professional dancer, then moving on to entrepreneurship and building three successful businesses, Elliot has a unique knowledge of both what makes great stage presence and how to utilise that to build a profitable business. At Speaker Express, Elliot knows how to stretch speakers to reach their full potential. He spends most of his time as a business mentor, working with start-up businesses to grow them strategically. Speaking is a big part of his marketing strategy, he has accumulated 6,000 hours of stage time speaking globally to audiences across Europe, Africa, US, and the Middle East – and he brings that expertise and experience to the Speaker Express trainings.
We are looking forward to meeting you on the day.
For more details call Elliot 07947410608
www.speakerexpress.co.uk
Speaker Express is for anyone who uses public speaking as part of their business growth strategy. We run a monthly Club Night and a 3 or 6-month Speaking Accelerator based on The Speakers' Method.
Please note: Tickets are non-refundable but can be transferred to another person or date during 2020.