Description
"Speaking our truth is the most powerful tool we all have."


Oprah Winfrey
Ladies, it is about time to have an impactful voice. It is time to take ownership of our achievements, to allow ourselves to become real change makers and to define, and design, our destiny.
In order to create the impact the world needs from us, and for us, we urge to find it, own it, and unleash it!
I invite you to take this journey with me where I'll help to
(re)connect with your true and authentic voice
boost your confidence by crafting a clear and effective message to your audience
understand body language and emotions and use them to engage with your team and move them into action
raise your profile as an expert by developing an impactful and influential presence
Your voice is needed out there!
Join me, and Speak Up!
---
Be prepared for an interactive, dynamic and supportive learning experience!
This is your starting point to become part of a community of global players and world-class speakers.
In this Masterclass, I, Tulia Lopes - the Leading in High Heels lady - and my team, will help you to get in touch with your true voice. You will understand how you communicate, how people perceive you and, most importantly, how assertive and effective your communication style is.
The Speak Up & Lead Academy journey will start at the Aspiring Level with this 2-Day Masterclass event open to all, no pre-selection required at this level.

During the masterclass, you will have the opportunity to work interactively with the group and learn the stages required to become a competent communicator, public speaker, and leader. You will receive first-hand the foundation and support to build those skills.

After this 2-Day Masterclass, you will be able to have more clarity when expressing yourself and feel more confident when speaking up, whether it is in front of your team, meeting, or on stage.
HAVE YOU EVER BEEN...
Afraid of blanking out during a presentation?

Embarrassed to ask or answer questions?

Too nervous when you needed to speak up?

Ignored when you gave your opinion?

Anxious when you needed to negotiate with a prospective client?

Told that you were "too emotional, too soft" or the contrary "too aggressive"?

If you answered yes to any of the above, keep reading...
Together, we will find the answers to each of these questions and much more. And from there, you will then start owning, polish, and cherishing that voice that is inside of you, which right now is so desperately trying to find the way out. To spread itself around the world, to make that positive impact that you, deep inside, know that is for you to make.
In this Masterclass event, you will learn the fundamentals on how to develop a confident Presence, effective Presentations, and impactful Public Speaking skills.
WHAT WE WILL COVER
1. Confident Presence

Build up your credibility and authority by developing a confident and charismatic presence.
2. Effective Presentations

Raise your profile by having a clear message that will make a huge impact on your audiences and keep their full attention.
3. Influential Public Speaking -
Get more clients, raise your profile, lead teams more effectively by mastering the art of public speaking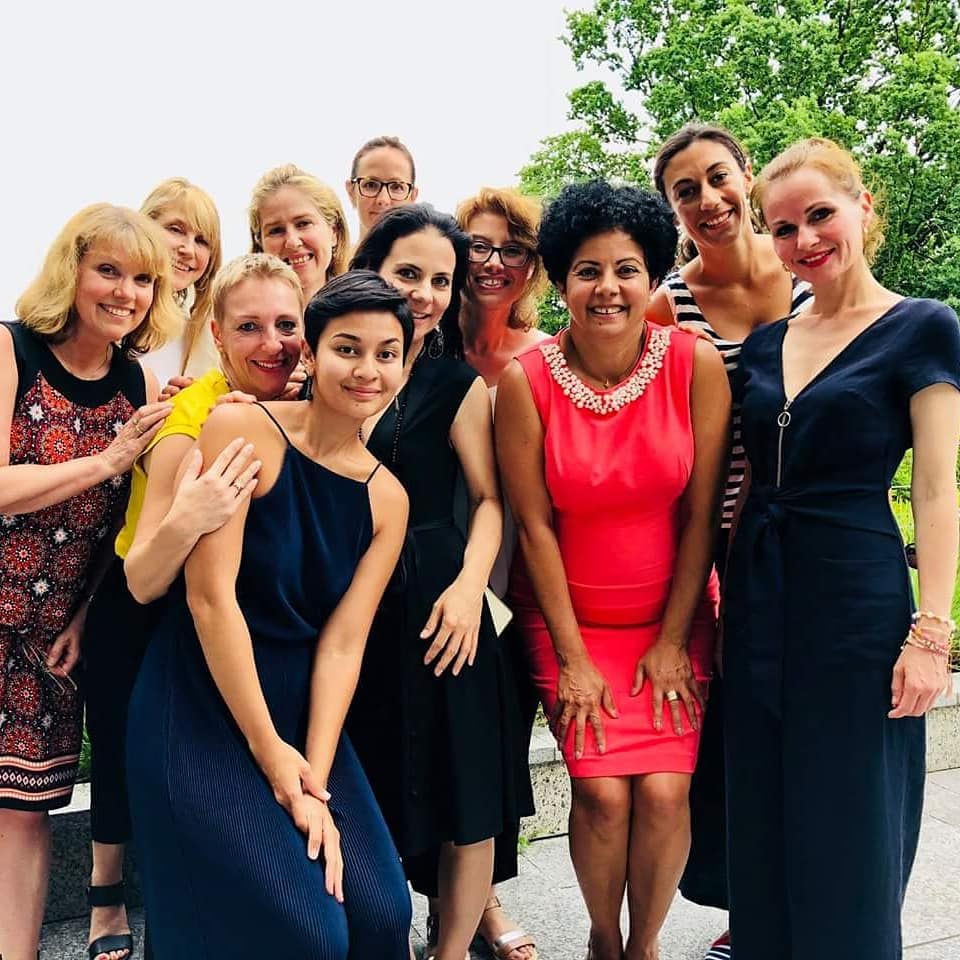 (These lovely ladies here are some of the participants from our last Academy Training)
WHAT YOU WILL TAKE HOME WITH YOU
After Training, you will have all the systems and techniques to:
1. Stand out confidently above the noisy and average the crowd - You will raise your profile by having a clear message that will make a huge impact on your audiences and keep their full attention. You will develop an authentic voice by tapping into your inner talents, values, and strengths.
2. Have an impact every time you present, and have the audiene asking for more - You will confidently own any stage by developing a charismatic presence and crafting a presentation that will build rapport and trust with your audience.
3. Become an influencer and inspire your team and your audience into action - You will become a better listener by learning how to ask assertive questions. You will also become an inspirational speaker that will move people into action.
4. Start your first steps towards becoming a professional (paid) speaker.
Your voice is needed! If you want to see changes in the world, you are the one to take action.
For that, you need to be able to express your needs, desires, frustrations, goals and dreams, in an effective, assertive and inspirational way, which will move others into action and will create the impact and change you want to.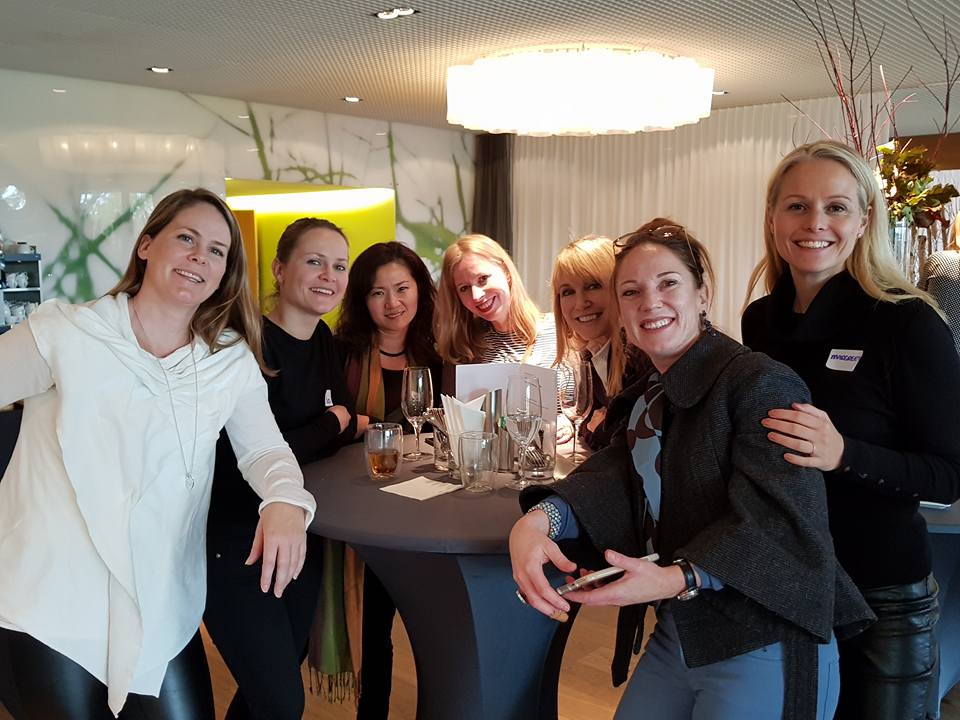 We have chosen an amazing venue to make this event even more special and memorable.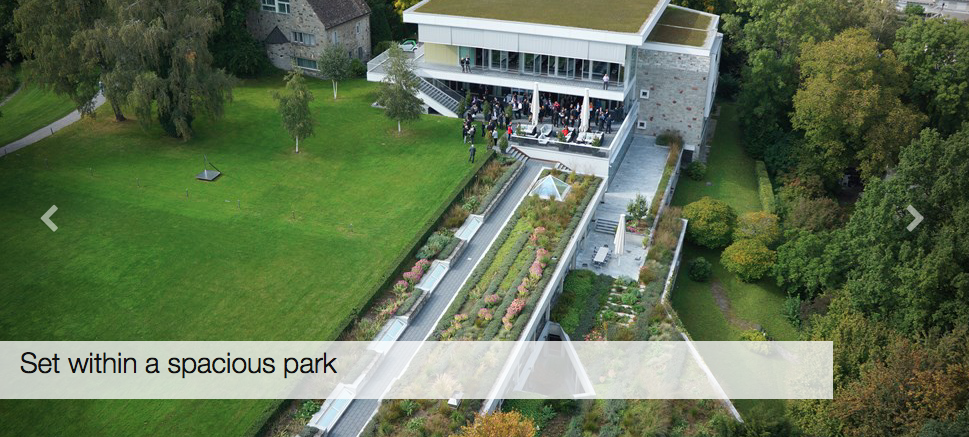 (It does make a difference in our physical and intellectual well-being to be in such a beautiful environment)
Join me and my team for a 2-day packed with content, strategies, and stories that will inspire, influence and move you, and others, to action.
---
Testimonial from a participant
It was an epic two-day workshop at the Speak Up And Lead Academy with the charismatic founder Tulia Lopes @tulia.lopes and a beautiful community of ladies!
Filled with many valuable insights, hands-on experience, instant feedbacks, and Aha!-effects. Ladies, if you want to enhance your presentation skills, boost your self-confidence and shine like a diamond - kick it off with these two days!

Even though I do not aim to become a speaker on stage, after all, I do speak in public. At an event. At meetings. In the street. In the doorway. Basically anywhere where people meet. If you are looking for a raw awesome kick or transformational Masterclass, check out for the next events on
www.speakupandleadacademy.com
Grab your high-heels and speak up!